Virtual Biscuit Class with Carrie Morey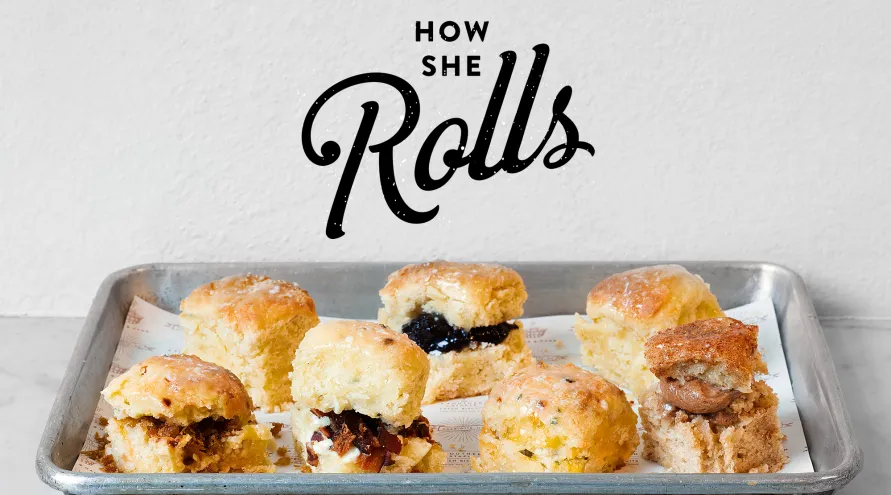 Date:
Tuesday, November 17, 2020
Time: 10:30 am
Just in time for your holiday cooking, Friends of How She Rolls are invited to learn the art of southern biscuit making with Callie's Hot Little Biscuit founder and How She Rolls star, Carrie Morey. In this class, you'll learn how to make Carrie's famous handmade buttermilk biscuit.
Not a Friend of HOW SHE ROLLS yet? It's not too late!
Become a Friend
As a founding member of Friends of How She Rolls, you will help launch this local, original South Carolina story that shines a positive light on family, women–owned businesses and the south. While any amount is appreciated, suggested gift levels and associated benefits are listed below.
$25 – Invitations to advance screenings and name listed on How She Rolls website
$100 – Zoom biscuit-making class with Carrie Morey, invitations to advance screenings and name listed on How She Rolls website
$250 – Zoom biscuit-making class with Carrie Morey, How She Rolls tea towel, invitations to advance screenings and name listed on How She Rolls website
$500 – Zoom biscuit-making class with Carrie Morey, signed copy of Callie's Biscuits and Southern Traditions: Heirloom Recipes from Our Family Kitchen, invitations to advance screenings and name listed on How She Rolls website
$1,000 – Zoom holiday-baking class from Carrie Morey's home, Zoom biscuit-making class with Carrie, signed copy of Callie's Biscuits and Southern Traditions: Heirloom Recipes from Our Family Kitchen, invitations to advance screenings and name listed on How She Rolls website