A Gift with an Annual Income 
A Charitable Gift Annuity (CGA) is a good solution if you would like to receive a fixed income for life and make a meaningful contribution in support of programming on SCETV and SC Public Radio. Capital gains taxes will be reduced or deferred, depending on your financial situation.  
With a CGA, you make a gift of cash or marketable securities. In return, the ETV Endowment makes fixed payments for life to one or two individual payees age 70 or older. Any remaining funds become a gift to the ETV Endowment. Minimum gift—$15,000.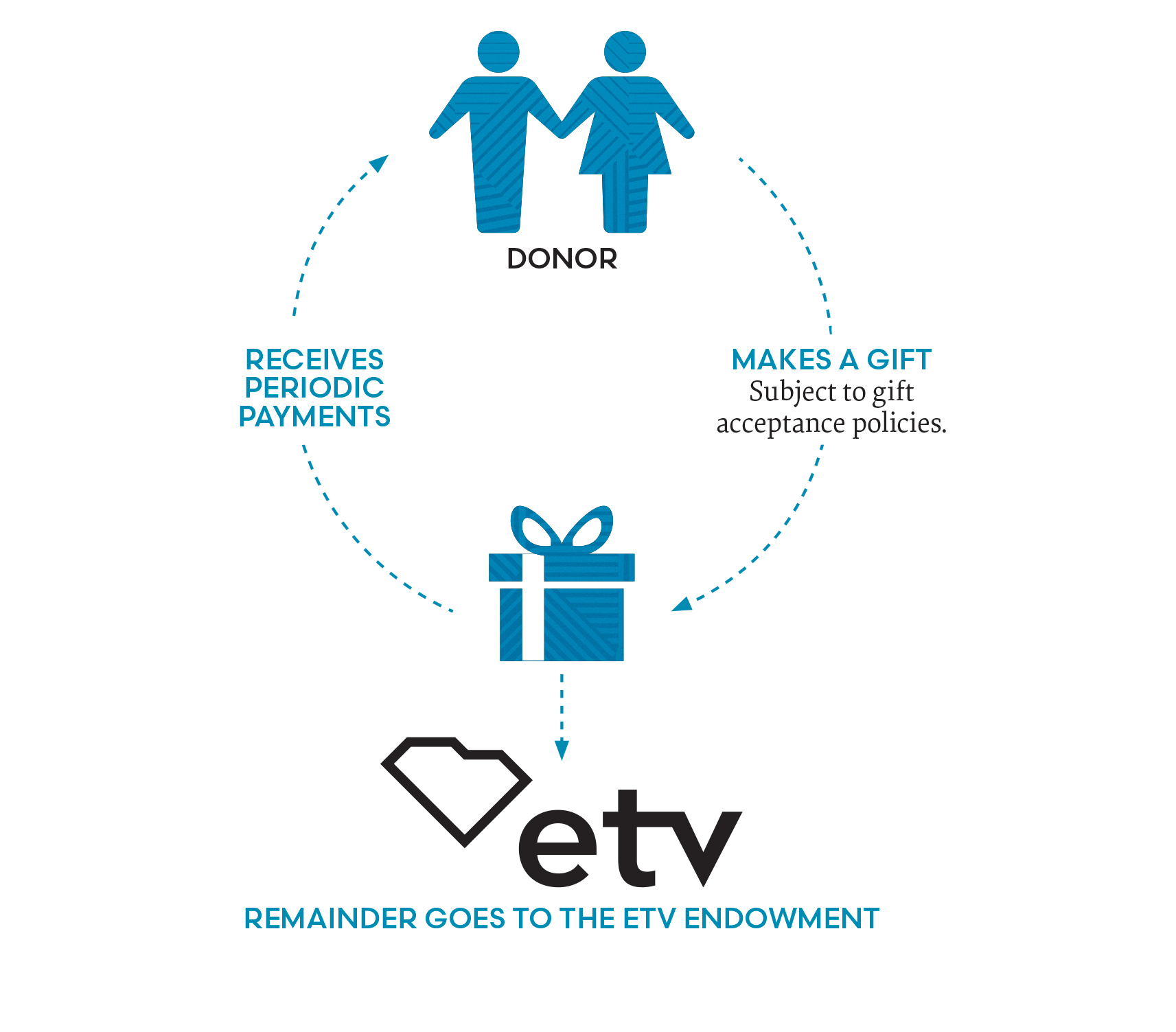 Income
Payments are fixed when your gift is established.
Payments to you can be quarterly or annual. 
Payments can be immediate or deferred.
Benefits 
Simple one-page application; most CGAs can be processed within two weeks
Dependable payment amount even during volatile market periods
Capital gains reduced or deferred
Charitable deduction on federal income tax 
Reduces your taxable estate in most cases
Low-cost alternative to trust formation
Can do multiple CGAs over time in order to maximize tax benefit
Option to make a second gift to the ETV Endowment by donating your CGA payments
The process begins with applying for a personalized illustration. This quick and easy process will provide information about your lifetime income and tax benefits. 
The planned gift information presented on our site is intended to provide you with an overview of giving options. You can choose the giving option, or even a combination of gifts, that best suits you and your family's needs. As you take steps to create your personal legacy, we recommend that you consult your attorney or financial advisor.