SISTERHOOD Screening and Panel Discussion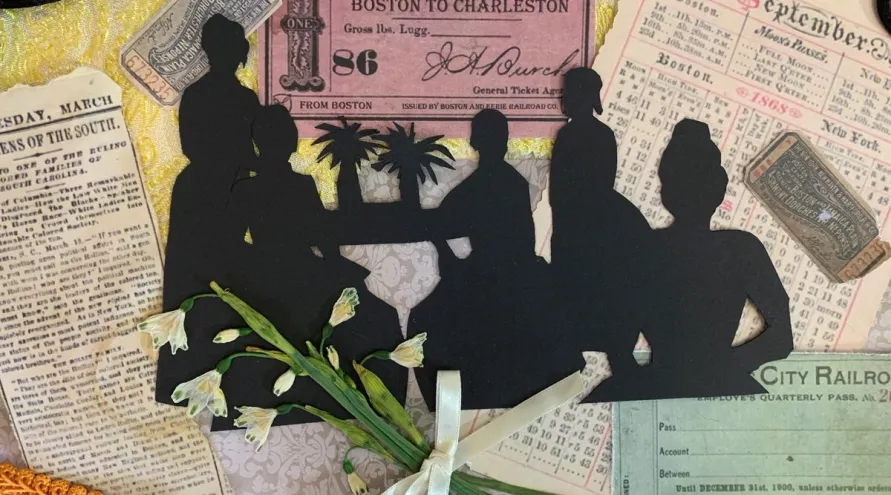 Time: 7:00 pm
Location:
USCB Center for the Performing Arts, 801 Carteret Street, Beaufort, SC 29902
The 2020 commemorations of women gaining the right to vote told the stories of many well-known suffragists of the 19th and 20th centuries; however, South Carolina women were largely left out of the national conversation. The ETV Endowment, South Carolina ETV and the USCB Center for the Performing Arts invite you to join us for a documentary screening and panel discussion to learn more about the efforts from within the Palmetto State. On Thursday, March 17th, we will share ETV's SC Suffragists: Clubwomen, The Pollitzer Sisters & The Vote. This will be followed by a conversation highlighting the role of Carrie, Anita and Mabel Pollitzer, sisters from a prominent Lowcountry Jewish family, in the suffragist movement. Panelists include historians Dr. Katharine Purcell and Dr. Valinda Littlefield; documentary co-producer and writer Betsy Newman; with special guest Anne Christiansen Pollitzer.  ETV's Beryl Dakers will serve as moderator for the event.
Advance registration is recommended as space is limited. Light refreshments will be served following the discussion.
Register Online
Unable to join us for the screening? Be sure to watch or record the entire Sisterhood marathon on ETV on March 17, 9:30 PM to midnight.
ABOUT SISTERHOOD
South Carolina ETV celebrated the 100th anniversary of the passage of the 19th Amendment with its Sisterhood: South Carolina Suffragists initiative. It is comprised of three documentary films, 12 SC Public Radio segments, a dedicated online site and K-12 lesson plans and supplemental materials. Achieved with support from South Carolina Humanities and the ETV Endowment, this multi-platform effort aims to recognize the role South Carolina women played in the national movement that eventually guaranteed more than 26 million women the right to vote in the United States.
Each of the three films focuses on a different set of South Carolina sisters who played a critical role in the women's suffrage movement -- the Grimke sisters, the Rollin sisters and the Pollitzer sisters. Spanning the 90 years that led up to the passage of the 19th Amendment, the films explore the impact of these trailblazing women, examining the eras in which they lived and the progress they incited.
Beryl Dakers, Sisterhood executive producer, states: "The impetus for the Sisterhood: South Carolina Suffragists trilogy came about as we realized that with all the hoopla surrounding the centennial celebration of the passage of the 19th Amendment, we heard little to nothing about South Carolina women involved in the long ensuing struggle for women's suffrage. We have chosen to spotlight three sets of biological sisters who were all instrumental in different phases of the suffrage movement, but whose achievements are seemingly not well acclaimed today. I believe they were brilliant, sensitive, fearless, well-spoken, selfless and imperfect, but truly dedicated advocates for human rights. They are South Carolinians, and we should claim them and give them their due."