SISTERHOOD Screening and Discussion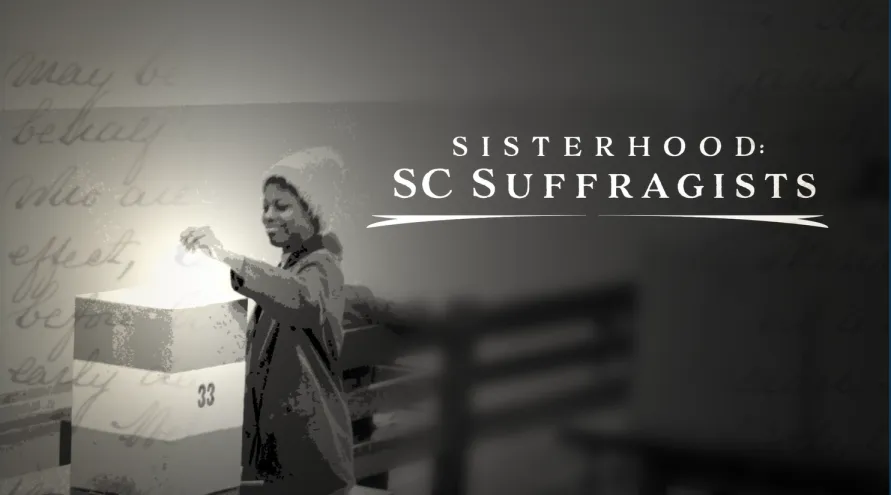 Time: 7:00 pm
Location:
Aiken County Library, 314 Chesterfield Street SW, Aiken, SC 29801
The 2020 commemorations of women gaining the right to vote told the stories of many well-known suffragists of the 19th and 20th centuries; however, South Carolina women were largely left out of the national conversation. The ETV Endowment, South Carolina ETV and the Aiken County Public Library invite you to join us for a documentary screening and panel discussion to learn more about the efforts from within the Palmetto State. On Tuesday, March 8th, we will share ETV's Sisterhood: Clubwomen, The Pollitzer Sisters & The Vote. This will be followed by a conversation highlighting the role of Aiken's own Eulalie Salley, a dynamic and colorful suffragist leader in her own right. Panelists include Salley's granddaughter Sara Salley Wood, archivist Alexia Helsley, historian Dr. Melissa Develvis and documentary co-producer/writer Betsy Newman. ETV's Beryl Dakers will serve as moderator for the event. We look forward to sharing this program with you in your beautifully renovated library!
Advance registration is recommended as space is limited. Light refreshments will be served.
Unable to join us for the screening? Be sure to watch or record the entire Sisterhood marathon on ETV on March 17, 9:30 PM-12:00 AM.