SC Public Radio 50th Anniversary Open House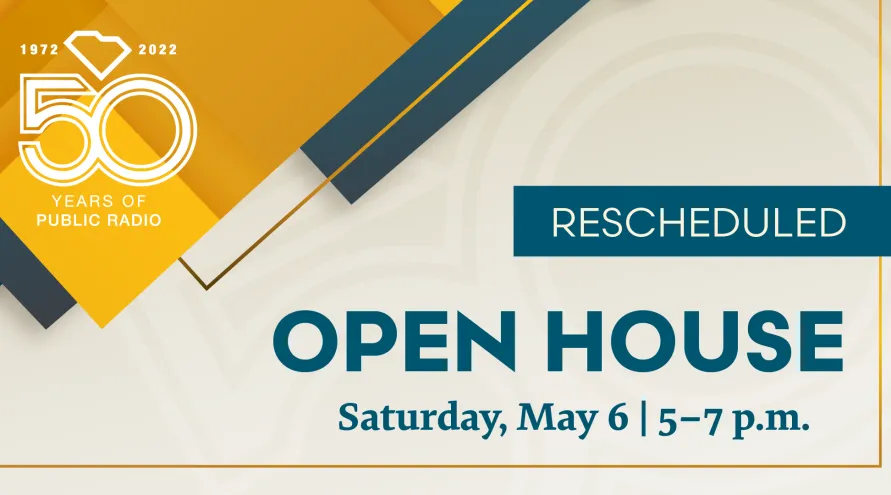 Location:
South Carolina ETV, 1041 George Rogers Boulevard, Columbia, SC 29201
SC Public Radio will be hosting an open house event in honor of its 50th anniversary on Saturday, May 6 at the SC Public Radio studio in Columbia, SC. The public open house will be followed by a live taping of the SC Lede podcast at 7 PM.
We invite you to come see behind the scenes of SC Public Radio and meet some of our on-air talent, including Walter Edgar, Rudy Manke, Bobbi Connor, Osei Chandler, Mike Switzer, Mark Rapp, Bradley Fuller, Gavin Jackson and the SC Public Radio news team! You may even catch a special musical performance or two.