Ranky Tanky Screening and Q&A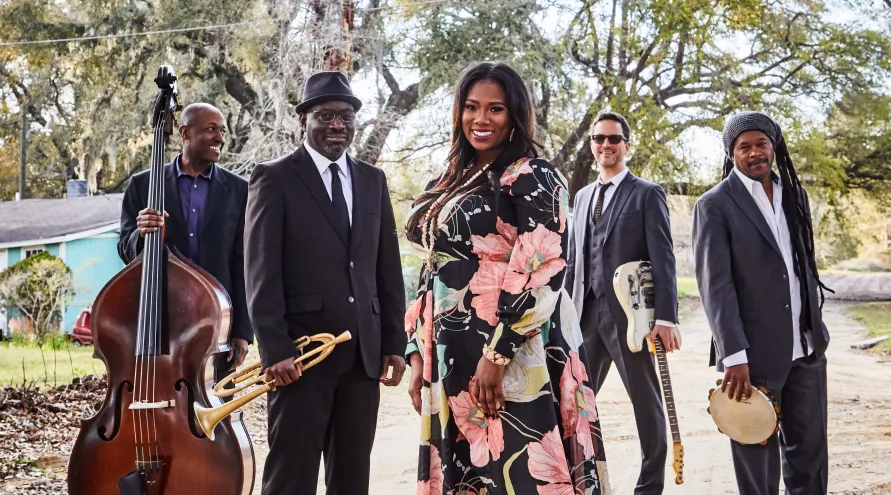 South Carolina ETV and the ETV Endowment invite you round up any jazz fans or music student in your life for an exciting evening with South Carolina's own Ranky Tanky, the Grammy-Award winning Charleston-based quintet. We'll watch SCETV's documentary film Ranky Tanky-From Gullah to Glory, an intimate profile of the musical development of each artist and the band's evolution into a distinctive style. Then, with the help of SCETV producer Xavier Blake, we will meet Ranky Tanky's own Quiana Parler (vocals) and Charlton Singleton (trumpet, vocals) live to answer your questions about their music and the film. This is a perfect virtual experience for budding musicians and fans of this awesome new Carolina sound.
About RANKY TANKY
This Grammy- Award winning, Charleston, SC-based quintet, performs timeless music born from the Gullah culture of the southeastern Sea Islands. Their debut album was featured on NPR's Fresh Air with Terry Gross and the TODAY show. It also soared to the #1 position on the Billboard, Amazon, and iTunes Jazz Charts. Playful game songs, ecstatic shouts, and heartbreaking spirituals can all be found on their latest release Good Time, which also offers the group's first original songs inspired by Gullah tradition.
This virtual event screening will take place on OVEE, an online platform that allows us to share high-quality and stable video, interact with you and hear from Ranky Tanky members live. First time using OVEE? We'll share instructions upon registration for the event. Also, Endowment staff is happy to assist you with setup in advance upon request.
Photos Credit: Peter Frank Edwards