HOW SHE ROLLS Season Two Screening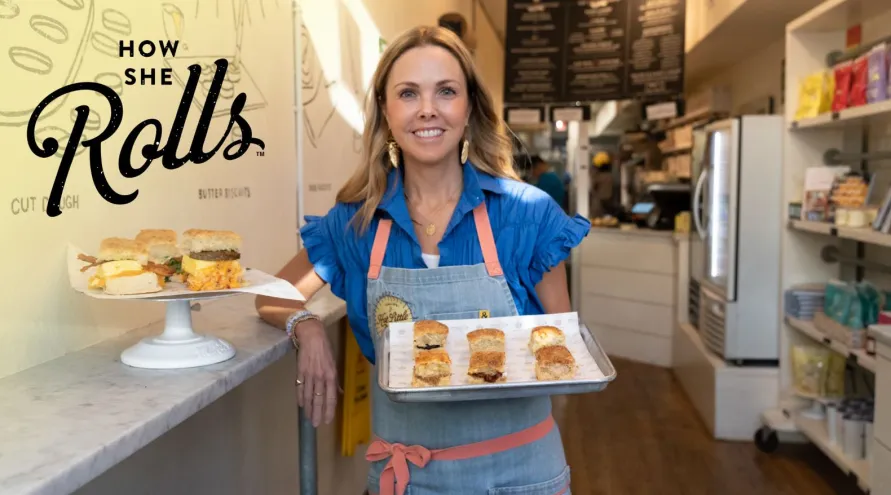 Date:
Tuesday, September 06, 2022
Location:
Queen Street Playhouse, 20 Queen Street Charleston, SC 29401
If Season One left you wanting seconds, or if you are craving something savory, let us give you a taste of some fresh episodes of How She Rolls. Join the South Carolina ETV and the ETV Endowment for an exclusive preview of Season 2 of the popular Charleston-based series, and check on how Carrie Morey, her family, staff and friends roll with some new and persistent challenges.
We'll gather at the historic Queen Street Playhouse, watch a sneak peek of the new season and chat with Carrie in a member Q&A session. Light refreshments provided and a cash bar is available on site. Space is limited so be sure to register in advance. You "dough" not want to miss it!
Special thanks to the Queen Street Playhouse for hosting this event. Please see here for parking suggestions near the theater.
ABOUT HOW SHE ROLLS
How She Rolls is a half-hour, lifestyle documentary and culinary series that follows the life of Carrie Morey, an award-winning baker, entrepreneur and — most importantly — mother, wife and daughter, who transformed her biscuit company into one of the South's top small business success stories. Each episode follows Carrie as she balances being a mom to three daughters with the pressures of being a business owner. How She Rolls is made possible by the ETV Endowment of South Carolina, South Carolina Department of Agriculture and William & Prudence Finn.
SEASON 2: For Carrie Morey, Charleston, S.C. biscuit entrepreneur and mother to three teenage daughters, the growing success of her business leads to more challenges. New players, rising costs, store closures and health issues create challenges, but also help refocus her personally and professionally. The importance of family, food and resiliency are themes that run throughout the inspiring ten-episode culinary docuseries. Season Two premieres on SCETV on Thursday, September 15 at 8 PM.