HOW SHE ROLLS Season Finale Screening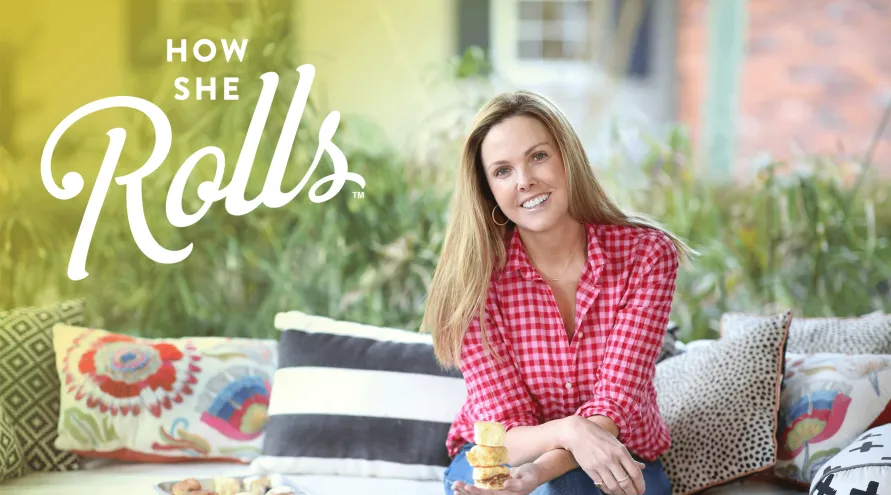 Location:
Phillips Market Center, 117 Ballard Court, West Columbia, SC 29172
The first season of HOW SHE ROLLS is coming to a buttery finish, and we are cooking up a big send-off! South Carolina ETV, ETV Endowment of South Carolina and Certified SC invite you to experience the final episode of Season 1 with the star herself!
If your mouth has been watering all season long, this is your chance to sample savory and sweet biscuits. After we watch the episode, ETV's Jean Pinkston will lead a conversation with Carrie Morey and one of her daughters as well as Scott Galloway and Eric Davis of Susie Films. We hope to see you there!
Major program funding provided by the ETV Endowment of SC, Hometown Food Company, The Hartford, William and Prudence Finn, South Carolina Department of Agriculture and BMW Group Plant Spartanburg.
Thank you to Certified SC for sponsoring the finale event!
Early registration is strongly recommended as space is very limited
register online
About HOW SHE ROLLS
SCETV's newest hit program follows Carrie Morey, an award-winning baker, entrepreneur and – most importantly – mother, wife and daughter, who transformed a made-by-hand mail-order biscuit company into one of the South's top small business success stories.
Each episode follows Carrie as she balances being a mom to three daughters with the pressures of being a business owner in what has been such an unpredictable year. Whether she's traveling the country to attend food expos, dealing with the obstacles of opening a new breakfast and lunch biscuit eatery three hours from home, or putting work aside to prepare a dinner for her family, viewers will identify with Carrie's challenges and triumphs and will also find inspiration in her heart and drive. Need to catch up on past episodes? Click to stream.
For more than 40 years, the ETV Endowment and our family of donors have been helping SCETV tell South Carolina's stories, and we are proud to be a major sponsor of this new series.