An Evening with Elle Simone Scott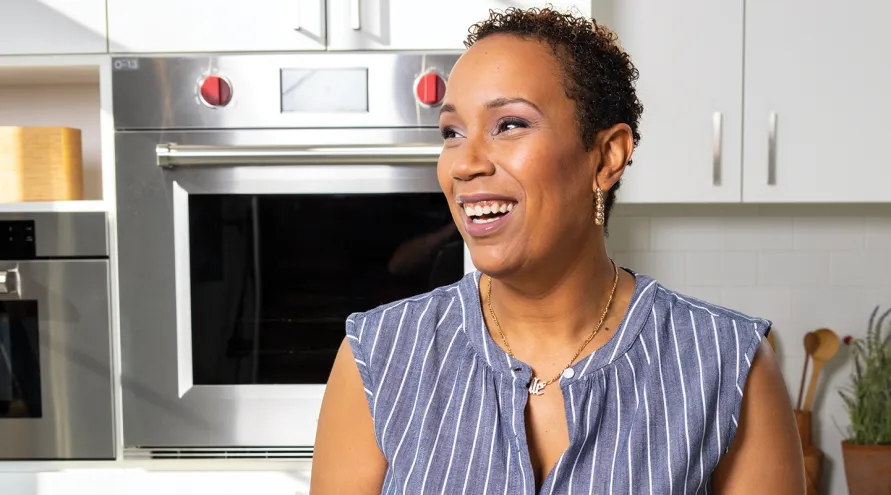 Location:
SCETV, 1041 George Rogers Blvd, Columbia, SC 29201
The ETV Endowment of South Carolina and South Carolina ETV are pleased to welcome AMERICA'S TEST KITCHEN back to the Palmetto State! Please join us for an evening with chef Elle Simone Scott, Executive Editor at AMERICA'S TEST KITCHEN, for a fun and enlightening look at cooking and entertaining. Elle is also a food stylist for Cook's Country magazine, an on-air test cook for AMERICA'S TEST KITCHEN and host of an upcoming podcast.
What to Expect
The evening kicks off with a reception and refreshments inspired by Elle's presentation. Elle will sit down for an interview with ETV's Jean Pinkston and then she will demonstrate the secrets of creating beautiful, mouth-watering grazing boards from ATK's new cookbook, Boards: Stylish Spreads for Casual Gatherings. Our evening wraps up with your questions and giveaways!
Boards Cookbook Opportunity
ATK cookbook fans rejoice! Discounted copies of Boards: Stylish Spreads for Casual Gatherings - signed by Elle - are available for an additional $20 at the time of registration. Boards is available for purchase until May 9 and will be available for in-person pick-up during the event only. Event registration will continue as long as tickets are available.
Seating is limited; early registration is strongly recommended. $25/person