All Creatures Great & Small Screening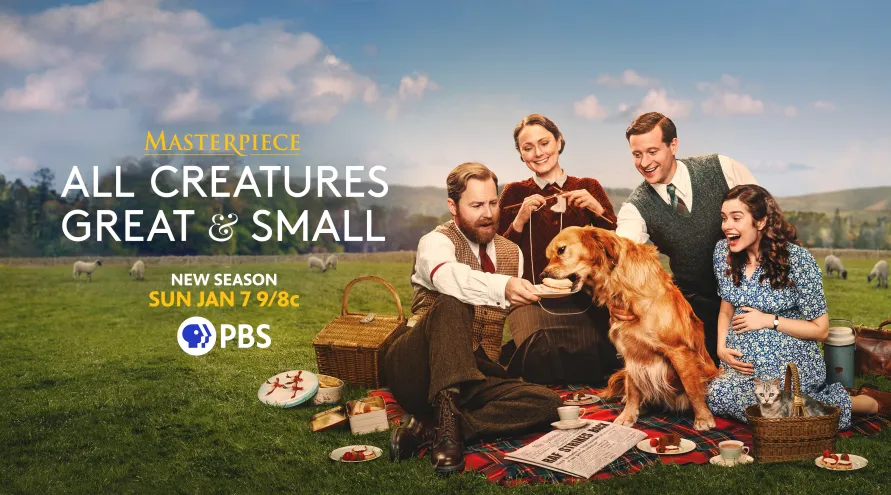 Date:
Monday, December 04, 2023
Time: 2:00 pm
Location:
Hilton Head Island Branch Library, 11 Beach City Road, Hilton Head Island, SC 29926
The ETV Endowment of South Carolina and SCETV invite you to spend a cozy afternoon with your favorite characters from the upcoming fourth season of Masterpiece's ALL CREATURES GREAT & SMALL. It's Spring 1940 and with Europe at war, the community in Darrowby are pulling together more than ever before. With Tristan away serving, Siegfried and James bring in some extra hands to help around the practice: highly efficient bookkeeper Miss Harbottle, and student vet Richard Carmody. Happily married Helen and James begin to think about their future despite the looming possibility that James could be called up to serve. We hope you'll join us for some warm drinks and sweet treats and a few moment to escape into the first episode of the new season, weeks before it airs on SCETV January 7, 2024.
PLEASE SEND US YOUR PET PHOTOS: Let's celebrate all the creatures, great and small, in our lives. Please send us a photo of your special pet(s) and we'll showcase our pet friends in a fun pet reel during the event. Look for further instructions as you register.