ALL CREATURES GREAT AND SMALL Screening - Charleston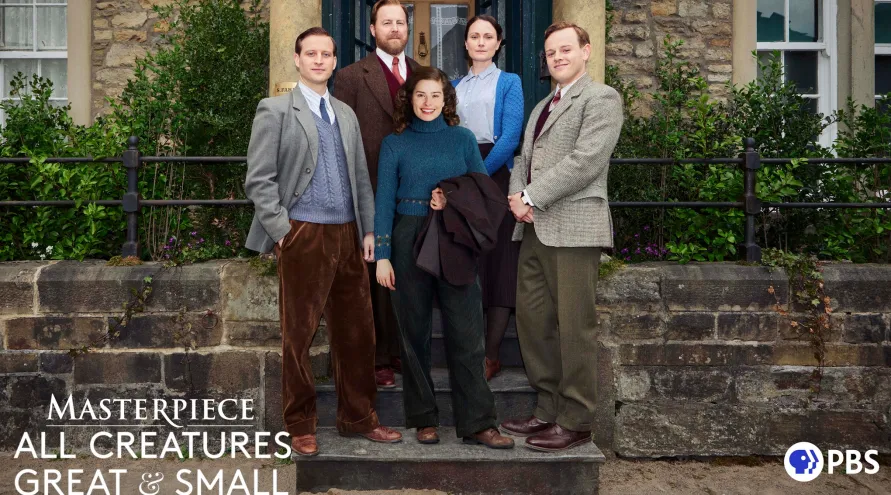 Date:
Tuesday, December 13, 2022
Time: 6:00 pm
Location:
Main Library, 68 Calhoun Street, Charleston, SC 29401
The ETV Endowment and South Carolina ETV invite you to slip away to the Yorkshire Dales with us for a sneak peek at the new season of ALL CREATURES GREAT AND SMALL. Wedding bells chime, and animal ailments abound with the highly anticipated third season based on the bestselling memoirs by veterinarian James Herriot. As James struggles to balance his growing responsibilities as a husband and veterinarian and Helen faces the challenges of new life at Skeldale House, we will cheer them on through the full first episode of the third season of this heartwarming MASTERPIECE favorite. Join us for an evening of cozy comfort at the library with some delicious winter sustenance - soup, sandwiches and sweets! We hope you will make this ALL CREATURES screening part of your December celebrations.
Share your pet photos with us! Check the registration page for information about how to show your pet pride during the event.
About ALL CREATURES GREAT AND SMALL
Audiences returning to James Herriot's heartwarming depiction of the fictional town of Darrowby will be treated to more of his life-affirming stories that have seen the series touch the hearts of millions since its launch in 2021. Herriot and crew deal with sick animals, eccentric farmers, courtship and strict government mandates in a new season of the series lauded for its "soothing tone" by the New York Times. Change is the order of the day as professional and emotional relationships mature in the rural Yorkshire veterinary practice immortalized by author James Herriot's charming stories. Watch the entire series Sundays, January 8 – February 19, 2023 at 9:00 PM on SCETV.