Yoga in Practice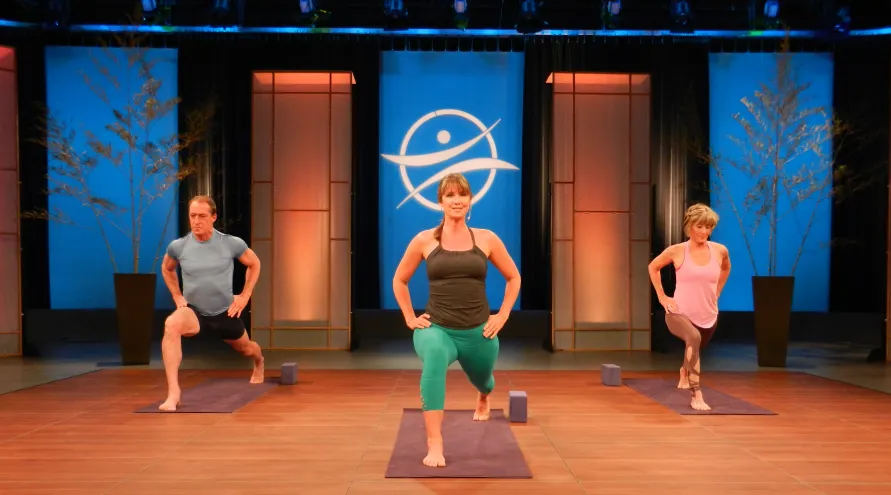 This new South Carolina ETV series, Yoga in Practice, encourages a daily yoga practice for the at-home student. Each 30-minute episode focuses on a universal theme, such as "Courage" or "The Art of Slowing Down," to allow the practitioner a more comprehensive practice than simply physical exercise.
Led by master instructor Stacey Millner-Collins of Columbia, each episode also includes basic beginner techniques of meditation and breathing exercises to help reduce the stress and anxiety associated with modern life. Students will enjoy a well-rounded practice that is more comprehensive than simply physical exercise.
The ETV Endowment and SCETV brought Yoga in Practice to Charleston for a screening and discussion last month where attendees were able to practice along with an episode and hear from Stacey Millner-Collins and award-winning SCETV producer Betsy Newman. 
Catch Yoga in Practice on SCETV Monday-Friday at 6:30 AM and on ETV World Saturday & Sunday at 9:00 and 9:30 AM and Monday-Friday at 2:00 PM.
For more information on upcoming ETV Endowment events, keep checking back to our Events Page. 
"I had a wonderful experience doing the Yoga in Practice!  The 30-minute yoga class with Stacey was invigorating and relaxing at the same time.  I felt very peaceful and stressed-free through all stretching and series of poses.  At the end, I had a feeling that I had accomplished all that I do in a longer yoga practice." – Eyda Arroyave