Travel the World with SCETV Passport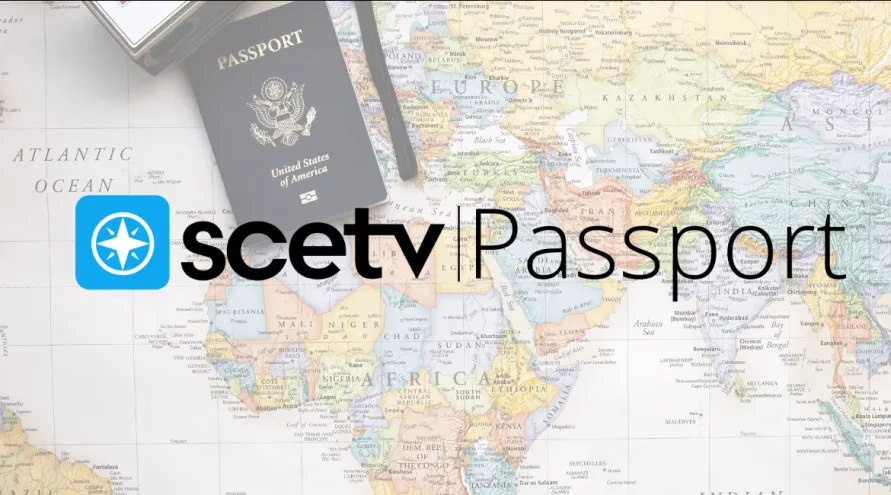 The ETV Endowment has an extensive travel program and has hosted more than 50 tours to date. We've hiked through National Parks, experienced breathtaking views of the Swiss Alps, cruised down a river in Borneo, dined in a Scottish castle and walked down the famous grand staircase at Highclere Castle. Our travel plans have been postponed for now, but that doesn't mean we can't explore the world. Below you will find programs that offer a window to the world while staying safe at home. We hope you enjoy! 
While your 2020 travel plans may be canceled, we hope you'll join us for a trip around the world with SCETV Passport.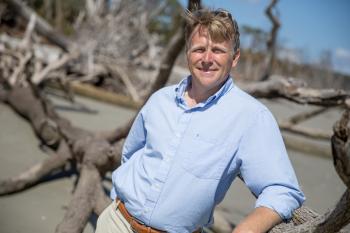 Naturalist, author, educator, Emmy-winning host and guide of many ETV Endowment trips, Dr. Patrick McMillan embarks on fascinating adventures throughout North and South America in SCETV's Expeditions with Patrick McMillan. This series overflows with compelling wildlife and wilderness footage captured in the United States and beyond. McMillan's passion and contagious enthusiasm for the natural world is evident as he journeys across America.
This four-part series takes an in-depth look at the workings of some of Scotland's most magnificent country estates through the eyes of the current owners, the ghillies, the gardeners and the housekeepers, not forgetting the paying guests who frequent these stunning country estates. The programs, filmed entirely in Scotland, tell the fascinating stories behind these magnificent buildings.
Follow a unique journey along one of the most spectacular coastlines in the world featuring the wildlife and wild places that make it so special. Wildlife cameraman Colin Stafford-Johnson takes viewers on an authored odyssey along Ireland's rugged Atlantic coast – the place he chooses to make his home after 30 years spent shooting some of the world's most celebrated wildlife films.
Rick Steves, America's leading authority on European travel, returns to transport viewers to the continent's bustling cities, quaint villages and picturesque countryside.
Travel south along Mexico's mountain spine, explore the tropical forests of the Maya and journey across the deserts of Northern Mexico to discover its amazing wildlife and culture.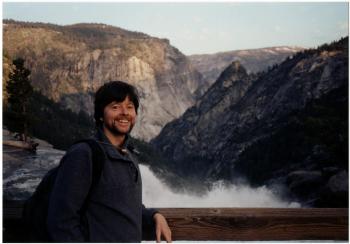 Filmed over the course of more than six years at some of nature's most spectacular locales, the film is a story of people from every conceivable background—rich and poor, soldiers and scientists, natives and newcomers—who were willing to devote themselves to saving some precious portion of the land they loved, and in doing so, reminded their fellow citizens of the full meaning of democracy.
Join best-selling author/adventurer Bruce Feiler on an epic journey as he travels with contemporary pilgrims on six historic pilgrimages around the world and explores how these sacred landscapes and revitalized routes are reshaping faith.
Join Geoffrey Baer as he travels to Havana, where dancers, musicians, architects and writers invite him into their lives to experience the color, culture and history of a beautiful and seductive city only recently re-opened to Americans. Weekend in Havana illuminates and surprises, inviting viewers to experience a Cuba that is sizzling with the energy of new possibilities.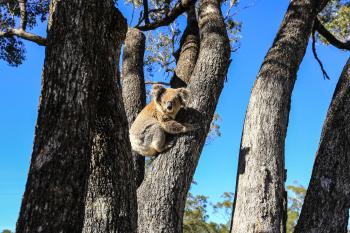 Burrow into the magical depths of Australian animal life as unique species navigate extremes on land and sea. Blue chip cameras capture the continent's diverse animal populations in its highest snow peaks, frigid southern seas and suburban backyards.
Survey the history of art, from antiquity to the present, on a global scale. Civilizations reveals the role art and creative imagination have played in forging humanity, and introduce viewers to works of beauty, ingenuity and illumination across cultures. Liev Schreiber narrates.
Host and award-winning chef Vivian Howard digs deeper into the lesser-known roots of Southern food, Southern cooking and Southern living. Each episode of Somewhere South explores the connectivity of a single dish and the ways people of different backgrounds interpret that dish while expressing the complex values, identities and histories that make up the American South. Vivian Howard's previous show, A Chef's Life, was an award-winning success and has been a signature program for SCETV. The ETV Endowment is proud to sponsor this series, and SCETV is the co-presenting station.
Join chef Marcus Samuelsson on an inspiring journey across the U.S. to explore and celebrate the wide-ranging diversity of immigrant traditions and cuisine woven into American food and culture.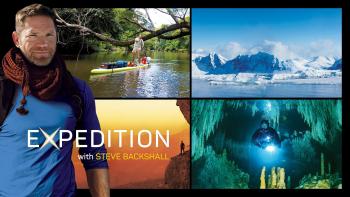 Head into the unknown with naturalist Steve Backshall as he journeys to the world's last unexplored places and faces challenges around the globe, encountering extraordinary wildlife and meeting remarkable people along the way.
ABOUT SCETV PASSPORT 
SCETV Passport is available as a benefit to ETV Endowment members at the $75 or higher annual giving level, or with a Sustaining Star membership of at least $6.25 a month. If you're already an ETV Endowment member and would like assistance in accessing your SCETV Passport, please contact passport@etvendowment.org or 1-877-253-2092.    
Not an ETV Endowment member? Become one today with a $75 or higher annual giving level, or with a Sustaining Star membership of at least $6.25 a month, to enjoy all SCETV Passport has to offer. Please contact the ETV Endowment at passport@etvendowment.org or 1-877-253-2092 for more information.