Happy New Year from the ETV Endowment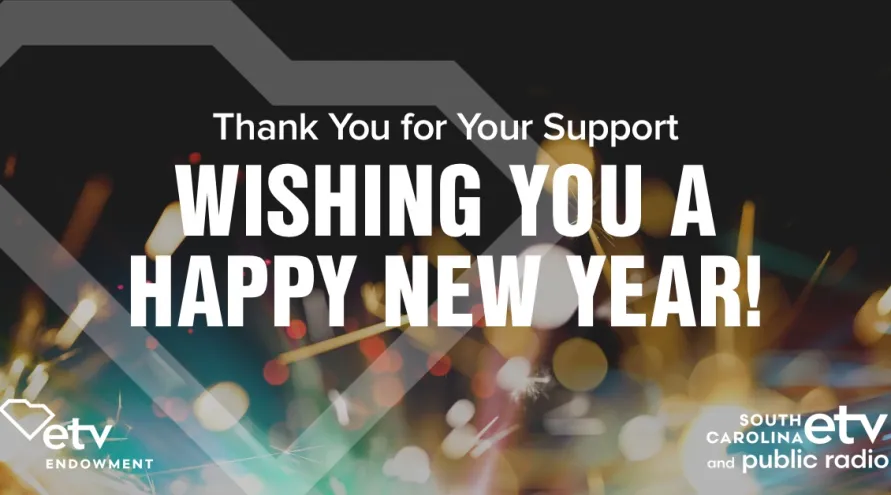 Dear ETV Endowment Member,
Have you made your New Year's resolutions yet? If you're like me, they usually have something to do with treating yourself and others well, taking better care of your health, spending time and resources wisely and doing more to help others.
When you think about it, your support of public media and South Carolina ETV and South Carolina Public Radio accomplishes all of these goals. Watching and listening to public media fills your mind – and heart – with educational, inspiring, high-quality information and entertainment, as evidenced by the upcoming programs scheduled for this year. You come away from an hour spent with SCETV and SC Public Radio knowing you have improved yourself and made excellent use of your time – and after all, what more valuable resource do we have than our time?
When it comes to helping others, know that investing your financial support in SCETV and SC Public Radio is a powerful and far-reaching gift to yourself, your family and the wider community. We put our trust in your generosity knowing that individual viewer and listener support is the most essential of our operating budget.
Thanks for all you do, from all of us at the Endowment, SCETV and SC Public Radio. We wish you a very Happy New Year of viewing and listening!
With appreciation,
Coby C. Hennecy, CPA, CFRE
Executive Director
ETV Endowment of South Carolina