Estate Planning: An Easy Way to Get Started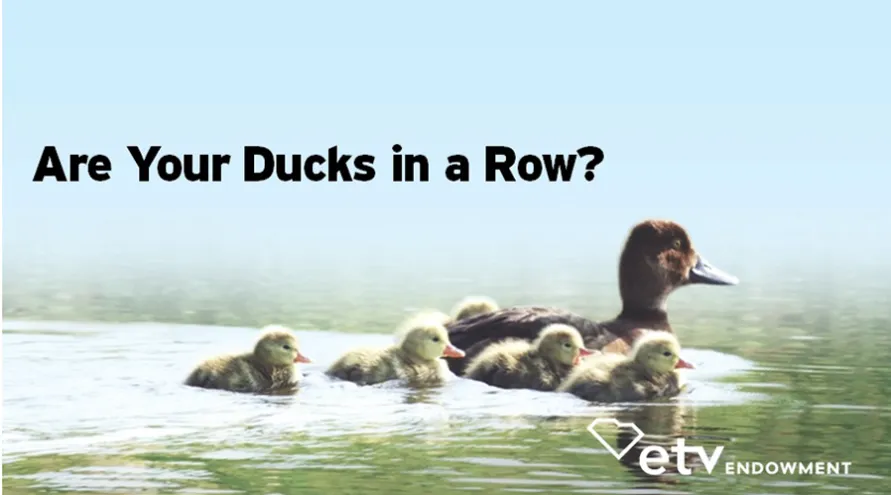 No matter where you are in life, it is wise to think about and plan for how your affairs will be handled. A few simple steps today can give you peace of mind tomorrow, by ensuring you and your loved ones are well protected. We understand estate planning is sometimes a daunting process and it is tough to know how to get started.
This week the ETV Endowment is marking National Estate Planning Awareness Week. In addition to sharing estate planning strategies, we are offering a tool for taking the important first step – getting organized!
REE Estate Planning Guide
Please contact us to request your free copy of the Personal Estate Planning Guide. This handy little booklet will help organize the essentials:
Personal information
Family contacts
Healthcare information
Medical providers
Types of assets you own
Your advisors
The guide will assist you with knowing what information is important to document and is a resource you can file or share with family and/or a legal or financial advisor.
Other ways to request your free estate planning guide:
We will get the guide out to you in just a few business days. Good luck with your planning and please let us know if we can be of assistance!