Celebrating 40 Years!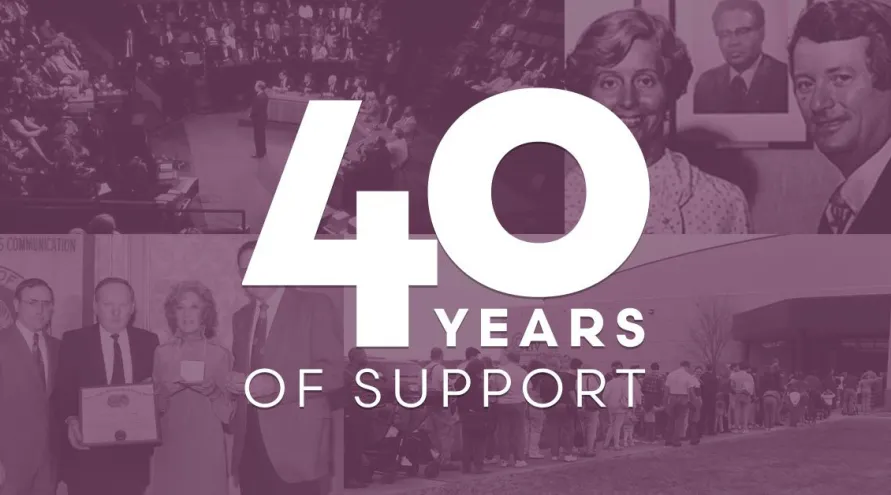 Dear ETV Endowment Member,
For the past 40 years, generous donors have allowed the ETV Endowment to bring people together.
Whether you live in downtown Charleston, on a farm in Simpsonville or somewhere in between, everyone in our state has free access to news and quality entertainment programming that's educational and family-friendly thanks to you! To us, that's amazing.
The ETV Endowment was founded to make sure that access never goes away, and this year we're celebrating our 40th anniversary. During the past 40 years, we've honored our commitment, diligently ensuring that your donations support the programming we all enjoy. It's that commitment that has earned us the highest Charity Navigator rating six years in a row for fiscal responsibility, transparency and accountability.
Forty years can also bring a lot of change. Today, we bring you technologies we never thought possible when we first started our mission. For example, the Passport app and the SCETV app give you the ability to take your favorite programming anywhere.
As much as things change, some stay the same. Your support has helped to purchase nationally-syndicated shows like Masterpiece, Curious George and Morning Edition and produce local favorites like Making It Grow and Walter Edgar's Journal.  THANK YOU!  We are celebrating 40 years because of you!
Thanks for making enjoyment of SCETV and SC Public Radio and support of the ETV Endowment a tradition in your life.  Because of you, we'll be here for another 40 years!