Become a Biscuit Pro!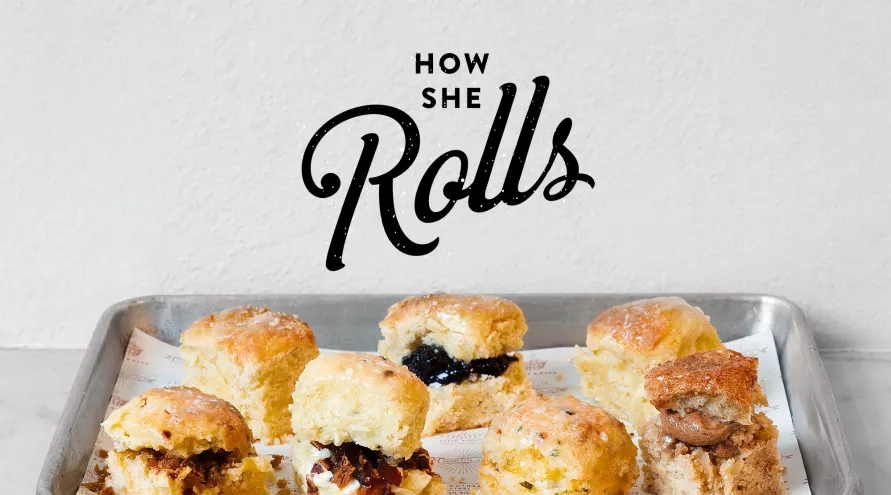 Just in time for your holiday cooking, Friends of How She Rolls are invited to learn the art of southern biscuit making with Callie's Hot Little Biscuit founder and How She Rolls star, Carrie Morey. In this class, you'll learn how to make Carrie's famous handmade buttermilk biscuit. 
Become a Friend of How She Rolls today to join us! 
How She Rolls, a made-for-public-television series produced by Susie Films and SCETV, follows Carrie Morey, the successful Southern food entrepreneur of Callie's Charleston Biscuits and Callie's Hot Little Biscuit, as she navigates family, business and life in beautiful Charleston, South Carolina. 
As a founding member of Friends of How She Rolls, you'll help launch this local, original South Carolina story that shines a positive light on family, women-owned businesses and the south. 
As Carrie says, "Biscuits are just like us. They like their friends next to them; they rise higher when their friends are next to them."
We hope you will consider becoming a Friend today with a tax-deductible gift and stand next to us as we share this positive, unique South Carolina story with others across the nation! Thank you!