Writing a will is an important task that often gets put off. That is why the ETV Endowment has partnered with FreeWill. It is a simple online tool that provides an easy way to write a legal will and gain peace of mind for the future — at no cost to you.
Fill out online. Just follow the step-by-step instructions to fill out the necessary information for your forms.
Print out documents. The information you provide is turned into precise legal language and provided back to you as a printable document.
Sign and keep safe. Follow attached instructions to print, sign and make your document official. Keep it somewhere safe but accessible.
Looking for additional planning resources?
Explore various estate and charitable gift planning topics on our blog.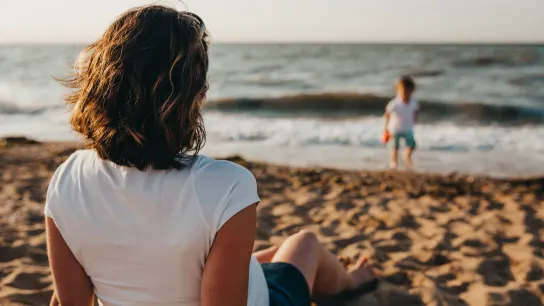 THE ETV ENDOWMENT OF SOUTH CAROLINA ("THE ENDOWMENT") IS NOT A LAW FIRM, INVESTMENT ADVISORY FIRM, OR AN ACCOUNTING FIRM, AND DOES NOT PROVIDE ANY LEGAL, TAX OR ACCOUNTING ADVICE. NO ATTORNEY-CLIENT RELATIONSHIP, OR OTHER SPECIAL RELATIONSHIP, IS CREATED BETWEEN YOU AND THE ENDOWMENT OR ITS PARTNERS THROUGH THE USE OF FREEWILL.COM. Readers of this website should contact their attorney to obtain advice with respect to any particular legal matter.  No reader, user or browser of this site should act or refrain from acting on the basis of information on this site without first seeking legal advice from counsel in the relevant jurisdiction.  Only your individual attorney can provide assurances that the information contained herein – and your interpretation of it – is applicable or appropriate to your particular situation.  Use of, and access to, this website or any of the links or resources contained within the site do not create an attorney-client relationship between you and The Endowment, its directors or individuals serving on The ETV Endowment of South Carolina Board of Trustees or their respective employers.  You acknowledge that The Endowment does not engage in the practice of law or in the business of a law firm.
The materials on this site are provided "as is." The Endowment makes no warranties, express or implied, and hereby disclaim and negate all other warranties. Any documents you make using the Freewill.com services are yours, and it is your responsibility to be sure they reflect your intentions and are binding under applicable law.