World on Fire on SCETV and SCETV Passport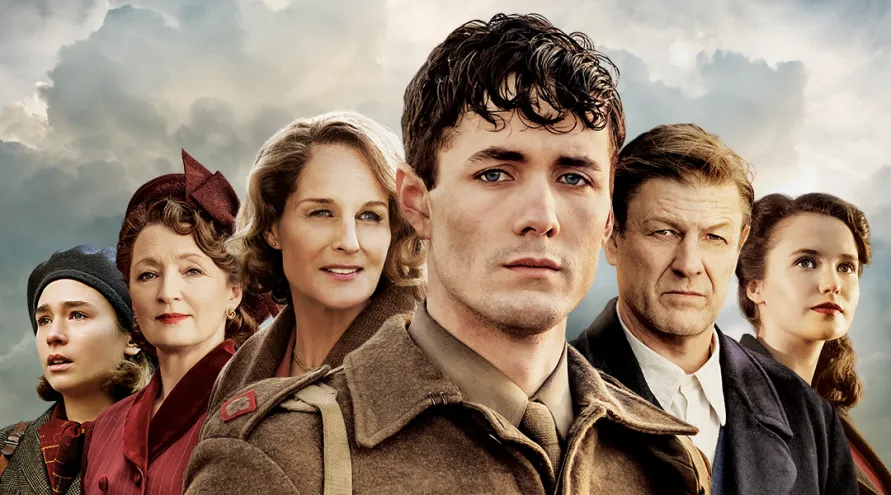 MASTERPIECE presents World on Fire
Hidden among the momentous events of World War II were the human stories of courage, loyalty, fear, hope, loss and love. The seven-part series, World on Fire, presented by MASTERPIECE, paints intimate portraits of ordinary people living in extraordinary times.
Set in Britain, France, Germany and Poland in 1939–1940, World on Fire is a gripping drama that reveals the life and death challenges families, friends and lovers face as they weave in and out of each other's lives.
The series features a stellar cast who deliver brilliant performances. Helen Hunt stars as Nancy Campbell, an American broadcaster and journalist, who spends the first months of the war in Berlin as part of the overseas press corps. In her quest for the news, she seeks information from her neighbors as well as army officers, writing many exclusive stories and risking her life to get them out of Berlin.
Lesley Manville takes on the role of Robina Chase, mother to Harry, played by Jonah Hauer-King, who is a talented translator working in Warsaw for the British embassy. Harry is in the middle of an explosive love triangle and must choose between his girlfriend Lois Bennett, played by Julia Brown, and a waitress, Kasia Tomaszeski, played by Zofia Wichłacz, whom he meets in Warsaw. According to Robina, they are both highly unsuitable.
Sean Bean plays World War I veteran-turned-pacifist Douglas Bennett, who must watch both his son and daughter go off to war. Brian J. Smith and Parker Sawyers are American doctor Webster O'Connor and jazz musician Albert Fallou, respectively, who fall deeply in love, and with the help of friends, smuggle prisoners of war out of the country.
As episode 1 begins, the Germans are heading to Warsaw, and the first bombs begin to descend on the city. Harry is determined to help Kasia flee Warsaw and travel to Manchester, England — but how will he explain her to Lois and his mother? Meanwhile, Nancy is at the Polish-German border witnessing the world ignite.
There is chaos everywhere — the war is being fought on battlefields and in living rooms. Everyday pleasures are gone; fear of being killed is almost constant. World on Fire is about the human cost of war as much as it is about history. Harry develops from an idealistic young man to a battle-worn soldier. Kasia joins the Polish Resistance, becoming increasingly violent as her campaign against German soldiers intensifies. Their lives and the lives of friends and fellow soldiers will never be the same. World on Fire makes this global tragedy achingly personal and totally compelling.
World on Fire premieres Sunday, April 5 at 9 p.m. on SCETV. Watch the entire series beginning the night of the broadcast premiere with SCETV Passport! 
About SCETV Passport 
SCETV Passport is available as a benefit to ETV Endowment members at the $75 or higher annual giving level, or with a Sustaining Star membership of at least $6.25 a month. If you're already an ETV Endowment member and would like assistance in accessing your SCETV Passport, please contact passport@etvendowment.org or 1-877-253-2092.    
Not an ETV Endowment member? Become one today with a $75 or higher annual giving level, or with a Sustaining Star membership of at least $6.25 a month, to enjoy all SCETV Passport has to offer. Please contact the ETV Endowment at passport@etvendowment.org or 1-877-253-2092 for more information.