Why Give to the ETV Endowment?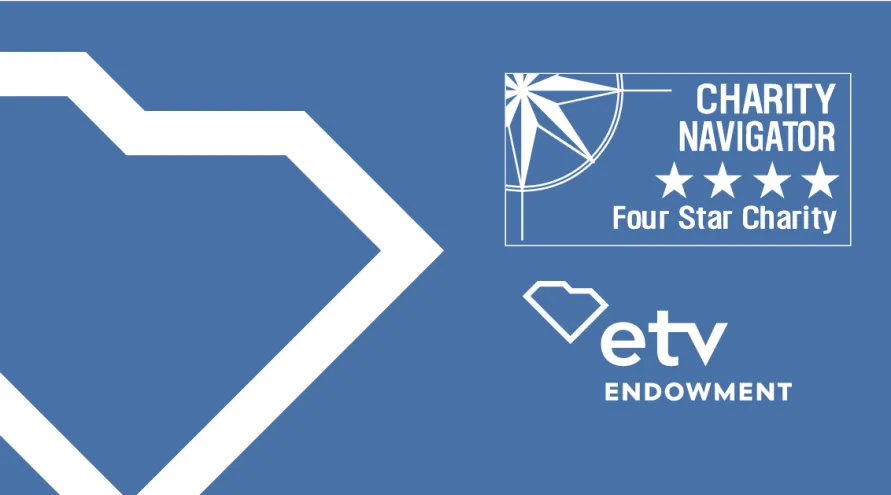 We're the exceptional entertainment, quality family time, in-depth reporting and community connection you rely-on. 
SCETV and SC Public Radio capture stories, entertain families and showcase the good of South Carolina. From local, original programs such as Walter Edgar's Journal and Making It Grow and nationally and internationally syndicated news magazines and dramas such as All Things Considered and MASTERPIECE and commercial-free educational children's programs such as Daniel Tiger's Neighborhood, exceptional public broadcasting abounds in South Carolina.
But it goes beyond exceptional entertainment. SCETV and SC Public Radio's programming fosters a more informed and engaged public, offering critical perspectives and insights that engage South Carolinians with their communities and the wider world. It is the ETV Endowment's belief that exceptional broadcasting cultivates exceptional citizens. 
Which is why, with the end of the year fast approaching, we're calling on our loyal and generous donors—you— to support the programming on SCETV and SC Public Radio with a tax-deductible contribution.
We're trustworthy local partners.
The ETV Endowment works hard to earn and keep your trust. As a 4-Star Charity Navigator recipient for nine consecutive years, the ETV Endowment has been recognized for its commitment to mission, transparency, accountability and donor stewardship and for its financial health and governance practices. Thank you for your trust and support of our mission.
We're Proud Storytellers.
SCETV and SC Public Radio have a rich 60-year legacy as South Carolina's storyteller and trusted source for entertainment, education, history, culture and news. With the support of the ETV Endowment's more than 40,000 active members, SCETV and SC Public Radio have been able to document, preserve and share for generations to come our state's stories.
There are more stories to explore, discover and share. We hope you'll show your support this holiday season with a special year-end donation. Because of you, we'll continue to thrive and serve our community by providing more quality programming on television, radio and online. Thank you!