Turbulent Times are Ahead on VICTORIA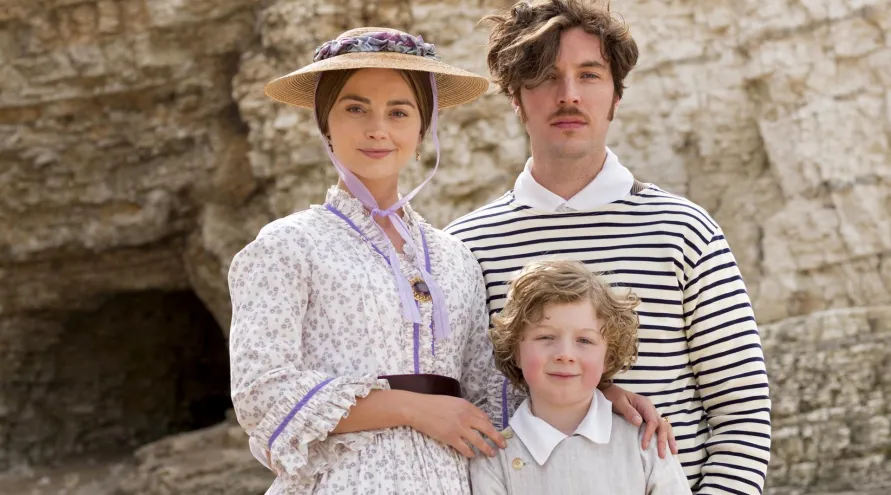 There are fierce tensions both in Europe and in the royal marriage as the much-anticipated Season 3 of Victoria premieres on MASTERPIECE. 
Jenna Coleman returns as the spirited Queen Victoria, and Tom Hughes reprises his role as her devoted, yet obsessive, husband Prince Albert.
It is 1848, and a revolution is breaking out across Europe. In Britain, one woman stands between order and chaos: Queen Victoria. The French king has been forced off the throne, and the Austrian emperor has been deposed. The discontent in England leads to Chartism, a set of reforms considered highly radical at that time, causing fears of revolution. Victoria is urged to leave London for her own safety.
In the royal household, Victoria and Albert present a united facade; however in reality, their relationship is at the breaking point – they are in a struggle for mastery that neither can win. As Season 3 begins, the queen is about to give birth to her sixth child, yet her concerns are about politics, not children. 
Season 3 introduces fascinating new historical characters. Princess Feodora, played by Kate Fleetwood, is Victoria's troubled half-sister, who seeks refuge at Buckingham Palace due to political unrest back home in Germany. Although Feodora loves Victoria, she is jealous of Victoria's fame and power and creates tension in the royal household when she comes to visit. 
Other new characters include Laurence Fox as the pompous Lord Palmerston, who crosses swords with the queen over British foreign policy, John Sessions as reformist Prime Minister John Russell and Lily Travers as the beguiling Duchess of Monmouth. 
Brilliant acting, gorgeous costumes and superb drama are the hallmarks of this gripping series. In fact, much of the historical authenticity is based on Queen Victoria's diaries that she started at age 13 and kept until 10 days before her death in 1901. The complete set is worth more than 43,000 pages.
To discover more about Queen Victoria – her personal life and the history she created as queen – tune in when Season 3 begins on Sunday, January 13 at 9 p.m. on SCETV.