South Carolina Public Radio's First Donation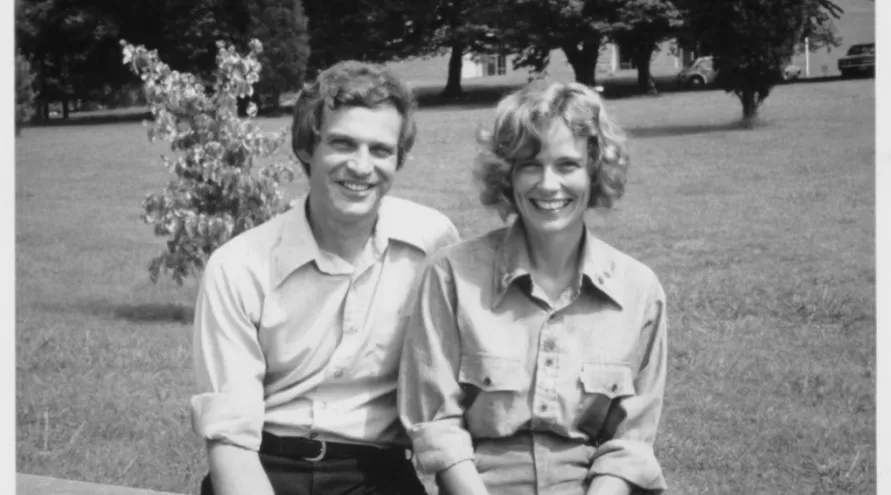 Albert Blackwell grew up in Mars Hill, North Carolina. During his high school years, stimulated by Mars Hill College cultural events, he developed a hunger for classical music. He discovered the FM station, WMIT, broadcasting from its tower atop Mt. Mitchell—on the horizon just out of sight from his kitchen window. WMIT devoted a couple of evening hours to static-free classical music, and he described himself as an eager listener.
He went to college in Boston, where FM stations were broadcasting classical music day and night, and he attended scores of live concerts. In 1971, he and his wife Marian moved to Greenville. She taught nursing at Greenville Tech, and he taught religion at Furman University. WMIT was out of range, and there were no local stations playing classical music.
Then in the fall of 1972, out of the blue, SC Educational Radio Network (WEPR) came on air, with broadcasts of classical music and trustworthy news. "What a welcomed gift! I mailed in a small donation out of sheer gratitude," said Albert.
Albert's donation would be the first donation received by WEPR.
Over the years Albert has continued to support SCETV and SC Public Radio, "continuing sheer gratitude."
Regarding the impact of public media in his life, Albert said, "SCETV and SC Public Radio have impacted my life with exemplary entertainment, reliable news, education in history, the sciences, travel, visual and musical arts, gardening and culinary skills. Without SCETV and SC Public Radio my life would be significantly diminished." His favorite programs include Morning Edition and All Things Considered on SC Public Radio and NOVA, Nature, Frontline, MASTERPIECE, PBS NewsHour, American Masters, Great Performances and "everything in which Sir David Attenborough has had a hand" on SCETV.
The ETV Endowment is so thankful for Albert and the many other members who have been loyal supporters for so many years. This support helps us provide 672 hours of exceptional programming each week on four SCETV channels and 336 hours of exceptional programming on two SC Public Radio services. We are thankful every day for loyal members like you!