South Carolina ETV local programming live on YouTube TV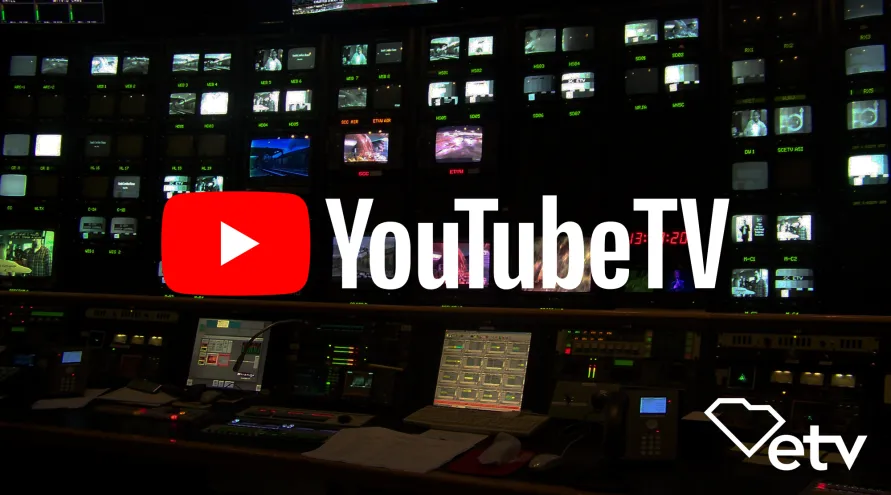 Great news for YouTube TV subscribers! SCETV announced this week that local programming is now included on the SCETV YouTube TV livestream channel, which will mirror its primary broadcast channel.
YouTube TV represents SCETV's first live-streaming partnership, featuring all the PBS favorites, such as MASTERPIECE, Antiques Roadshow, Frontline, Nature and Great Performances, plus local original programs, such as Making It Grow, By the River, Palmetto Scene and This Week in South Carolina.
"In February 2020, we were thrilled to announce a partnership with YouTube TV, and today we're even more excited that subscribers will be able to access our complete broadcast lineup," said Anthony Padgett, SCETV President and CEO.  "This is a great step forward for SCETV as we seek to maximize our accessibility and reach as many South Carolinians as possible." 
Here's what you need to know: 
SCETV is now streaming its complete broadcast lineup – local and national content – live on YouTube TV. 
In addition to the SCETV channel, YouTube TV also offers a dedicated channel for PBS Kids. 
SCETV content can also be accessed on the SCETV app, which is available on all iOS and Android devices.
Not a YouTube TV subscriber? South Carolina residents can access a livestream of SCETV's primary broadcast channel by visiting www.scetv.org/watch-scetv-live