New this month on SCETV Passport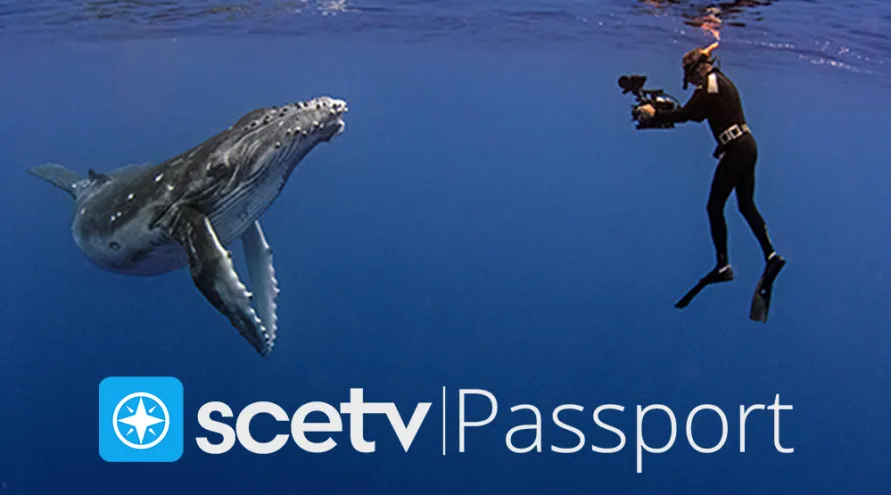 Did you know you can watch your favorite SCETV and PBS programs on-demand with SCETV Passportt?
Each week more of your favorite programs are being added to the SCETV Passport library. Revisit an old favorite or catch up on missed episodes of your latest obsession. Here's what's new on SCETV Passport.
Jane Austen's final and incomplete novel, written only months before her death in 1817, Sanditon tells the story of the joyously impulsive, spirited and unconventional Charlotte Heywood and her spiky relationship with the charming, enigmatic Sidney Parker. Watch all eight episodes now! 
Head into the unknown with explorer Steve Backshall as he journeys to the world's last unexplored places and faces challenges around the globe, encountering extraordinary wildlife and meeting remarkable people along the way. The first six episodes are available now!
Explore the transformative power of education through the eyes of a dozen incarcerated men and women trying to earn college degrees – and a chance at new beginnings – from one of the country's most rigorous prison education programs. A film by Lynn Novick. All four episodes are available now.  
Nature
A filmmaker investigates his traumatic encounter with a 30-ton humpback whale that breached and just missed landing on him while he was kayaking. What he discovers raises far bigger questions about humans' relationship with whales and their future.
Go beneath the surface and meet Africa's river giants, the hippos. Discover an unexpected side of these aquatic mammals that can't even swim as hippos protect their families, face their enemies and suffer in a drought. Narrated by David Attenborough.
Austin City Limits
Enjoy sixty minutes of soulful rock & roll with the Raconteurs and Black Pumas. Nashville's Raconteurs spotlight their album Help Us Stranger, while Austin's Black Pumas perform tunes from their self-titled debut.
Savor the experimental rock of singer/songwriter Mitski and indie rockers Rainbow Kitten Surprise. New Yorker Mitski plays songs from her album Be the Cowboy, while North Carolina's RKS perform cuts from their record How To: Friend, Love, Freefall.
An outstanding lineup of entertainers gathers in the Kennedy Center Concert Hall to salute Dave Chappelle, recipient of the 22nd annual Mark Twain Prize for American Humor.
About SCETV Passport 
SCETV Passport is available as a benefit to ETV Endowment members at the $75 or higher annual giving level, or with a Sustaining Star membership of at least $6.25 a month. If you're already an ETV Endowment member and would like assistance in accessing your SCETV Passport, please contact passport@etvendowment.org or 1-877-253-2092.    
Not an ETV Endowment member? Become one today with a $75 or higher annual giving level, or with a Sustaining Star membership of at least $6.25 a month, to enjoy all SCETV Passport has to offer. Please contact the ETV Endowment at passport@etvendowment.org or 1-877-253-2092 for more information.