Meet ETV Endowment Intern Shannon Simmons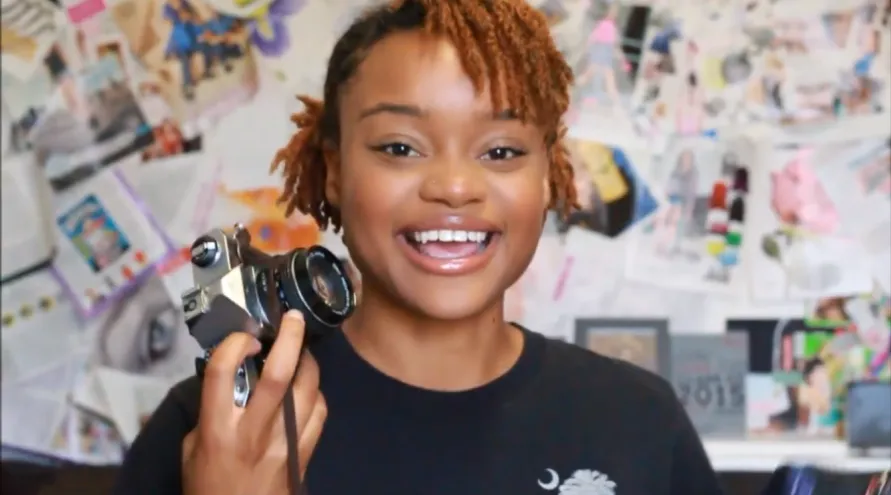 For the past 37 years, the ETV Endowment has proudly supported a 10-week paid summer internship for college students who wish to explore a career in media. We sat down with one of the 2018 interns, Shannon Simmons, a senior at Winthrop University to hear her public media story.
What made you interested in being an intern at SCETV?
I became interested in working with SCETV after learning there was a station so close to my school in Rock Hill, SC.  I remember watching children's programs on SCETV as a kid, so there was a sense of nostalgia when I realized I could apply to be an intern here. 
What was your first introduction to public media?
I was first introduced to public media as a kid.  My mom would listen to the radio as she drove my twin and me to school in the mornings.  Every evening we would watch the nightly news after dinner together.
What do you think public media gives to the people of South Carolina?
Public media gives the people of South Carolina opportunities to learn and stay informed.  With public media we are able to discover stories that are happening not only in our state, but in the world.
What do you plan to do professionally after your internship? How are the skills you are learning/project you are managing helping you think about your future?
I'm really passionate about digital communication especially through photography and videography, so I know that blogging and online content production is in my future.  I'm really looking forward to the moment that my personal blog takes off.  The projects I am working on are making me think about my community impact through the stories I cover. 
Outside of your work with SCETV, what else interests you?
 My other interest include digital arts, videography, photography and fashion.  To give back to my community I enjoy volunteering with my classmates from Winthrop University.