Meet ETV Endowment Intern Imelda Golden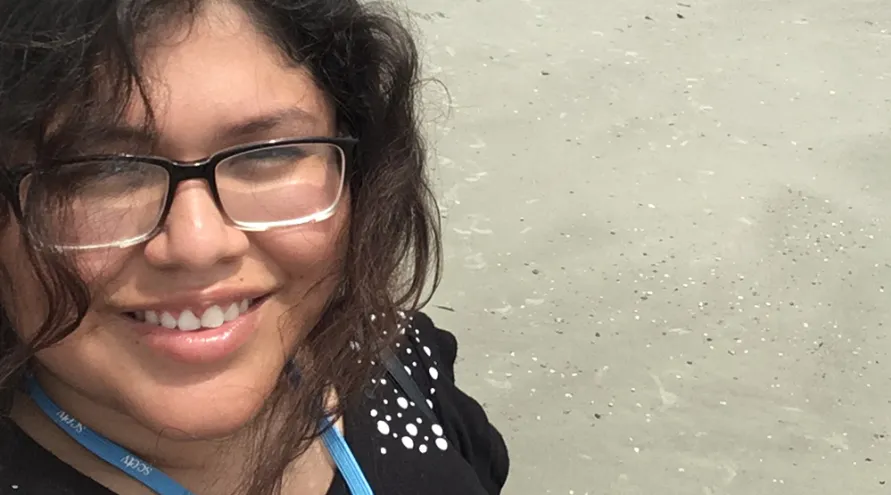 My name is Imelda Golden and I live in beautiful Saint Helena Island. I graduated from the Technical College of the Lowcountry with my Associates Degree in Arts, a certificate in General Education and a certificate in Liberal Arts Core this past May. I will be starting my junior year at the University of South Carolina-Beaufort in August where I will major in Communications. In my free time, I enjoy reading books of different subjects and genres. I love self-guided learning, and pouring over videos and articles covering all sorts of different topics. I am a huge fan of Ted Talks and enjoy any other life-long learning events and activities. I have also volunteered for a few organizations and events that help support my community.
There are many reasons why I am excited to serve as an intern at SCETV but the main one would be that I am happy to work with an organization that provides shows like Sesame Street and Between the Lions, which helped foster in me and many others a love for education and knowledge.
One of my oldest memories is from SCETV and PBS. My mother always worked hard to instill in my brothers and me the importance of an education and strong work ethic. We couldn't afford cable but we could always count on SCETV broadcasting shows like Sesame Street, Zobamafoo, Mr. Rogers Neighborhood and many more. It was actually through these shows that I learned how to speak English. I believe public media allows South Carolinians to go further than their neighborhoods and communities and learn about important and timely issues that affect them in a global, national and local level. SCETV provides this wealth of information and entertainment regardless of economic, cultural and social backgrounds.
After my ten week internship ends at SCETV, I will go back to school to finish my Bachelor's degree. I hope to narrow down my passion for communications and find something that I not only excel in but that I enjoy doing. I plan on continuing to build on what I have learned and put it to use in future work. One thing I know for certain is I have finally found a field that I feel passionate about and that I can truly thrive in. I am proud to live in South Carolina and to have the privilege of serving my community through my internship at SCETV! I am excited to see where this amazing journey will take me.