Making It Grow Wins Three Telly Awards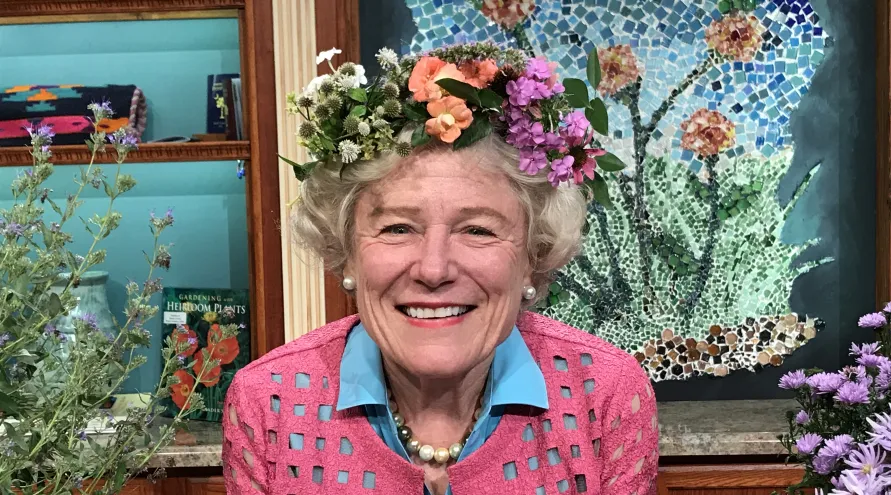 South Carolina ETV's Making It Grow recently received three Telly Awards. The Emmy Award-winning program is a live, interactive call-in program produced by SCETV and Clemson University. Host Amanda McNulty and team Making It Grow focus on gardening topics while highlighting interesting places and products from around the state. 
2020 Bronze Telly Award 
Television General-Educational Institution Category
"The Farm at Briggs Elementary"
Making It Grow visits Briggs Elementary School in Florence, SC to learn more about Farm at Briggs. While holding chickens, Amanda McNulty and teacher Jeff Murrie talk about the garden and its purpose. Amanda also talks to the students about what they have learned and what they have enjoyed about working in the garden. 
2020 Bronze Telly Award 
Television General-Nature/Wildlife Category
"Botanizing a Seep"
Amanda McNulty and Dr. John Nelson of the University of South Carolina Herbarium take a field trip to Clarendon County near Pinewood, SC as they explore a Seep. This formally wooded area has the constant presence of water and it affects the new plant material growing. Amanda and Dr. John tour the area and highlight several of the plants they find.
2020 Bronze Telly Award 
Television General-Cultural Category
"Victorian Christmas at Historic Columbia"
Making It Grow toured Historic Columbia to see the variety of holiday decorations and experience past traditions at the Robert Mills House and the Hampton-Preston Mansion. Reservations are available for those wanting to tour and for those that visit, tour guides will provide stories of holidays past in Columbia and discuss how families decorated and entertained during the 19th and early 20th centuries.
Watch Making It Grow Tuesdays at 7 p.m. on SCETV, Tuesdays at 8 p.m. on the SC Channel and Saturdays at 3:30 p.m. on the SC Channel. Making It Grow is also available on Facebook Live Tuesdays at 7 p.m. and episodes are available online.