Keep up with South Carolina's weather trends on SCETVwx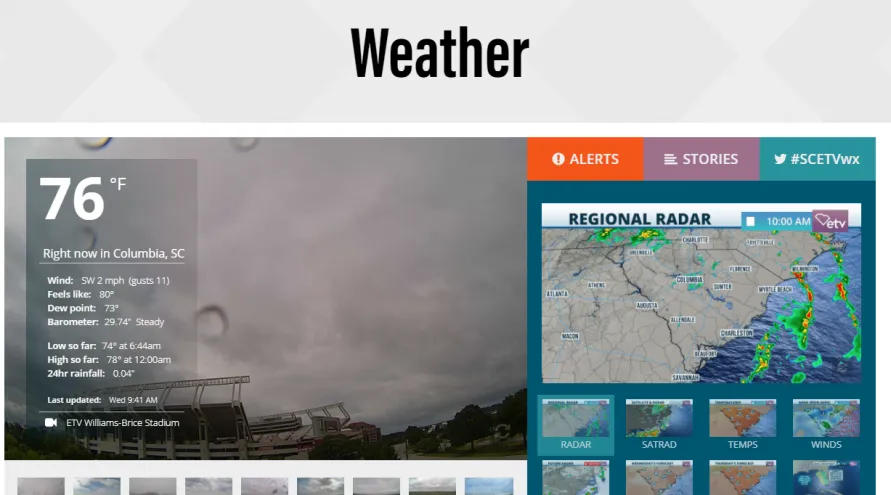 According to most meteorologists, the month of September typically represents the peak of hurricane season. After all, the most powerful storm to impact South Carolina in the past 50 years, Hurricane Hugo, made landfall in the early morning hours of September 22, 1989. 
Although the 2021 hurricane season has been a relatively quiet one for the Palmetto State, it's never a bad idea to stay informed on all the latest tropical developments and other weather-related events affecting South Carolina. That's why SCETV launched a state-wide, storytelling-focused weather service, called SCETVwx, in 2019. Providing up-to-date weather information in context and located online at scetv.org/weather, the service gives South Carolinians a unique information hub for everything weather-related. Visitors to the site can access hourly weather data, nine weather cameras from across the state and news stories providing details on forecasted local impacts and necessary safety precautions that they may need to take. 
As South Carolina's public media network, part of our mission is to keep the citizens of this state informed and safe. Our SCETVwx weather service certainly helps us do just that, and we look forward to continuing to expand it in the years to come. 
Anthony Padgett
President & CEO
SCETV and SC Public Radio