A Glimpse into Public Media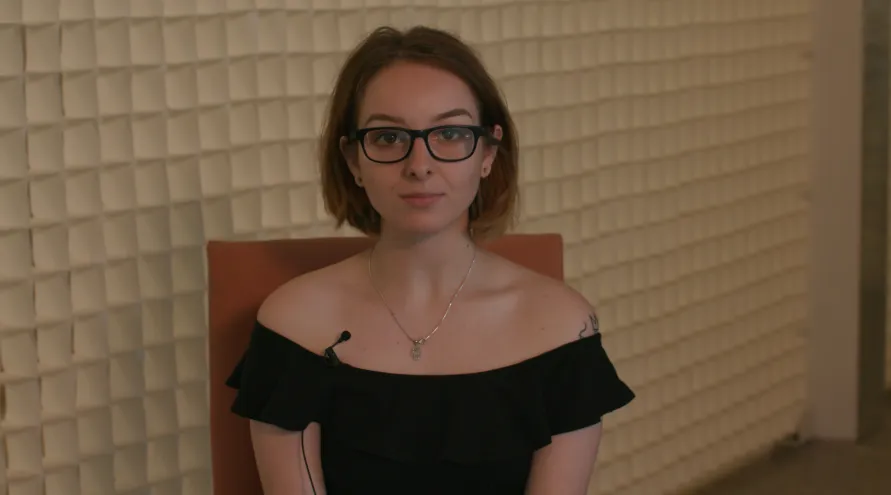 Since 1980, the ETV Endowment has proudly supported a 10-week paid summer internship for college students who wish to explore a career in media. ETV Endowment interns are able to gain hands-on experience researching, developing, writing and producing their own stories while working alongside SCETV and SC Public Radio talent.
Murphey White, a Film and Television Production major at Western Carolina University, grew up listening to NPR, watching PBS KIDS and visiting the SCETV PBS KIDS website to play educational games at school.  "Without SCETV PBS KIDS I wouldn't have grown up with the great children's programs like Smart Cat, Electric Company, Between the Lions or MASTERPIECE when I got older," said Murphey.
"I've always had PBS and SCETV in the background of my life but I never once thought I'd be interning where it all comes together," she said.
Murphey spent her internship working with Don Godish, senior director for digital strategies at SCETV. "Throughout my internship I've been on the road filming and then back in the office editing. My favorite part has been shooting the show Backroad Bites because of the hands-on experience that comes with filming a show."
"If you want a glimpse into what public media is, and the ins and outs of planning, then I'd definitely recommend this internship to anyone. I have learned valuable skills for editing and planning that I wouldn't have learned elsewhere."