Gaining Hands-On Experience as an ETV Endowment Intern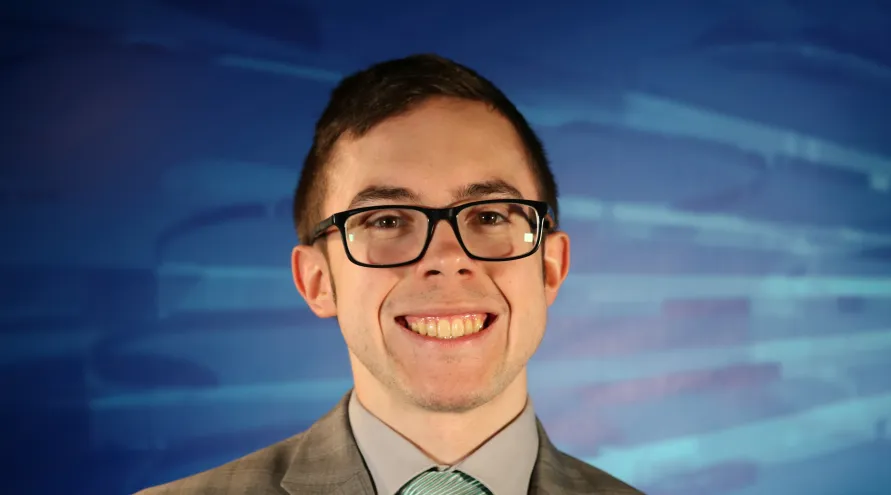 Since 1980, the ETV Endowment has proudly supported a 10-week paid summer internship for college students who wish to explore a career in media. ETV Endowment interns are able to gain hands-on experience researching, developing, writing and producing their own stories while working alongside SCETV and SC Public Radio talent.
2019 ETV Endowment intern, Sean Scott, was first introduced to public media driving to school with his mom. "My mom always listened to NPR and South Carolina Public Radio, so every day for about 11 years I heard the great programming on those stations," said Sean. One of his favorite programs on South Carolina Public Radio is Wait Wait…Don't Tell Me because of the countless memories listening on road trips as a family.
Sean, a Broadcast Digital Journalism major at Syracuse University, worked with Gavin Jackson of This Week in South Carolina and South Carolina Lede throughout his internship.
Sean able to produce content he is proud to put in his resume reel for interviews in the future. As a self-described "political junkie" and aspiring journalist, Sean values the work done at SCETV, delivering news to the public. Some of his favorite memories of the summer include experiencing political events firsthand. 
"Getting my own press credentials for Rep. Jim Clyburn's fish fry as well as the state convention was exhilarating. I was sitting next to big-time national journalists," said Sean. "I almost couldn't believe it. I was up close to so many prominent politicians and presidential candidates throughout the weekend and I could have been within an arm's length of the next President of the United States. It's an experience I will never forget. And my picture ended up in the New York Times!"
"I would recommend this internship to others because you get great hands-on experience interning with SCETV. So many times I was sent out by myself to cover some event or story, and the best way to learn and get better at anything is to actually do it. Many of my friends interned at bigger stations in big cities like New York City, but that limited their opportunities—something which was never the case for me at SCETV this summer."