Country Music: A Film by Ken Burns
"Country music comes from right in here…this heart and soul that we all have," says Garth Brooks. "You can dance to it, you can cry to it," adds Dolly Parton. Country music reflects all of us.
Director Ken Burns presents Country Music, a multi-episode series that explores country music's roots, how it evolved and the trailblazers who created and shaped it. Longtime collaborators, Dayton Duncan is writer/producer, and Julie Dunfey is producer.
Country Music is "a way to tell stories about people who felt their stories weren't being told and it ended up much more complicated, much deeper and in some ways more emotionally resonant than I ever thought the film would be," said Burns discussing his experiences with this project that has been eight years in the making.
"Country music is essentially simple," he continued. "Songwriter Harlan Howard said; 'It's three chords and the truth, but that's its beauty. It's about basic human emotions and who we are.'"
The epic production chronicles the early days of country music from southern Appalachia's songs of struggle, heartbreak and faith to the rollicking Western swing of Texas, California's honky-tonks and Nashville's Grand Ole Opry.
Early songs got passed on from one family to another. The Carter family with Sara, cousin Maybelle and her three daughters put country music on the map. They invented a kind of harmony singing used for years and popularized dozens of songs that became country standards. Then June married Johnny Cash, and the Cash-Carter family had lasting influence. Johnny Cash became immensely popular — and so country music advanced and changed.
Common to all of Burns' films is impeccable research that translates into lively storytelling. The crew looked through 100,000 photographs, viewed 700 hours of archival footage and conducted interviews with more than 100 people including Marty Stuart, Rosanne Cash, Reba McEntire, Merle Haggard, Dolly Parton, Willie Nelson, Kris Kristofferson and others.
At the film's heart are the stories of unforgettable songs and the artists who created them — there are nearly 600 music cues during the 16 hours.
 "The film in every episode is about strong and extraordinarily talented women," said Burns. "Women are central to this story, from Sara Carter and 'Mother' Maybelle, all the way through to Dolly Parton and the great women performers now." The film witnesses the rise of bluegrass music with Bill Monroe and reveals how one of country music's offspring — rockabilly — morphed into rock and roll in Memphis. The narrative ends in the mid-1990s as young Garth Brooks emerges from a small venue in Nashville to achieve phenomenal success and bring country music to an entirely new level of popularity.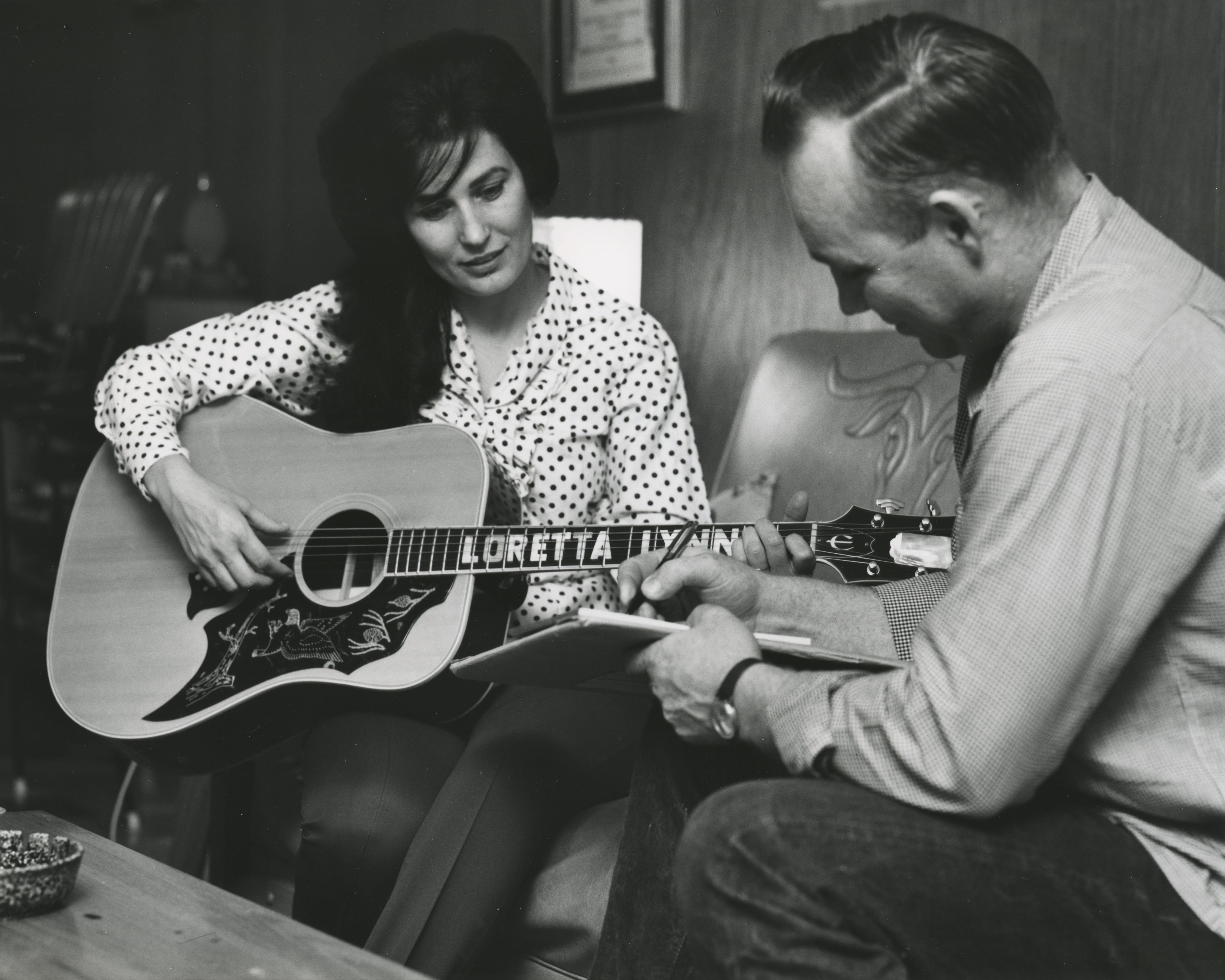 It's a musical journey you won't want to miss! Country Music begins Sunday, September 15 at 8 p.m. on SCETV.
Don't want to wait to watch each of the eight episodes? You can watch all episodes beginning the night of the premiere with SCETV Passport.
About SCETV Passport
One of many benefits provided to ETV Endowment members, SCETV Passport is available at the $75 or higher annual giving level, or with a Sustaining Star membership of at least $6.25 a month. If you're already an ETV Endowment member at one of those levels and would like assistance in accessing SCETV Passport, please contact passport@etvendowment.org or 1-877-253-2092. 
Not an ETV Endowment member? Become one today with a $75 or higher annual giving level, or with a Sustaining Star membership of at least $6.25 a month, to enjoy all SCETV Passport has to offer. Please contact the ETV Endowment at passport@etvendowment.org or 1-877-253-2092 for more information.