Celebrating 20 Years on South Carolina Public Radio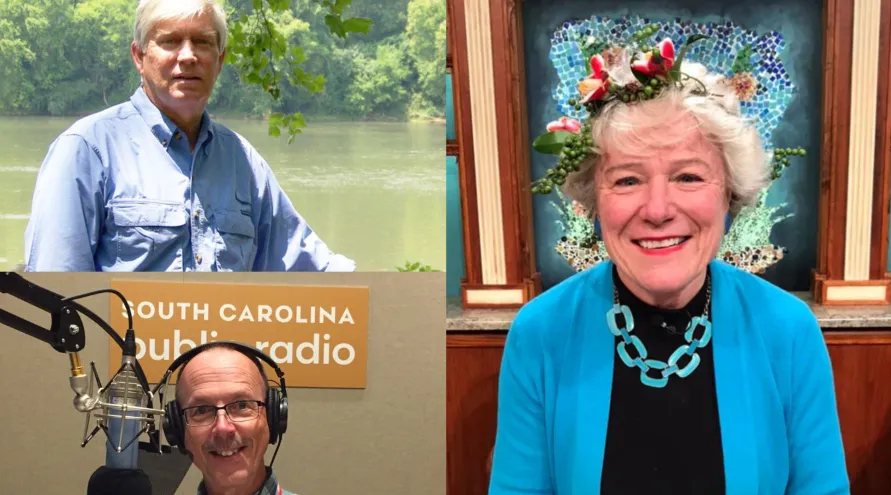 NatureNotes, Making It Grow Minute and South Carolina Business Review first aired on SC Public Radio in August of 1999.
Naturalist Rudy Mancke, who was cohost of SCETV's NatureScene, shares his knowledge of plants and wildlife each weekday on NatureNotes. These 1-minute snippets offer you a chance to learn about diverse topics in the natural world. From the inner workings of our world's ecosystems, to plants and animals unique to South Carolina, to tips on beautiful sites to visit, you'll learn more about the world around you on NatureNotes. Listen weekdays at 6:50 a.m., 8:50 a.m. and 4:49 p.m. on SC Public Radio.
Amanda McNulty of Clemson University's Extension Service and host of SCETV's Emmy Award-winning Making It Grow offers gardening tips and techniques covering all four seasons of the year, educating listeners on when to plant, how to water and prune correctly and at the right time on Making It Grow Minute. Listen weekdays at 5:44 a.m., 7:44 a.m., 2:18 p.m. (news and talk stations); 3:20 p.m. (news and music stations); and Saturdays at 8:18 a.m. on all SC Public Radio stations.
Mike Switzer focuses on news from South Carolina's business community with interviews with many small business owners and business leaders from around the state on South Carolina Business Review. South Carolina's nonprofits, including college and universities, are also regularly featured, as well as many of the state's small business support organizations. Listen weekdays at 7:51 a.m. on all SC Public Radio stations.