Celebrate the Spirit of Giving on #GivingTuesday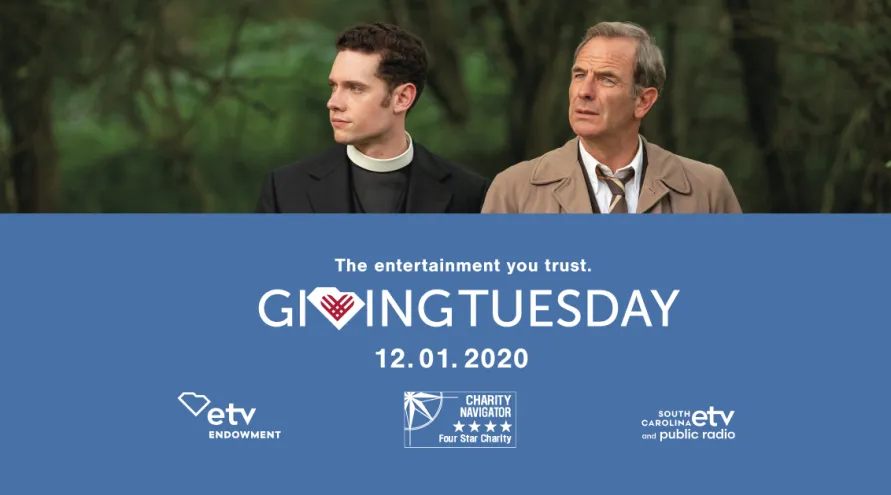 GivingTuesday is a global generosity movement unleashing the collective power of individuals, communities and organizations to encourage philanthropy, celebrate generosity and transform their communities. This year's GivingTuesday will take place on December 1 and will kick off the giving season by inspiring communities to collaborate and give back. 
This year has been different than we have all planned, but through the uncertainty, SCETV and SC Public Radio have remained constants for our state. Now more than ever, SCETV and SC Public Radio provide information, entertainment and respite from the world that seems chaotic and hard to understand. Your support, while always vital, is particularly important as we work to maintain the high-quality TV and radio programs you rely on.
Your loyal support helps us bring 672 hours of exceptional programming each week to four SCETV channels and 336 hours of exceptional programming to two SC Public Radio services.
We hope you'll donate to the ETV Endowment this GivingTuesday. Thank you so much for your continued support of public broadcasting in South Carolina. Because of your generous support, SCETV and SC Public Radio will continue to be here for our state. Happy Giving!