APT and PBS bring more programming to SCETV Passport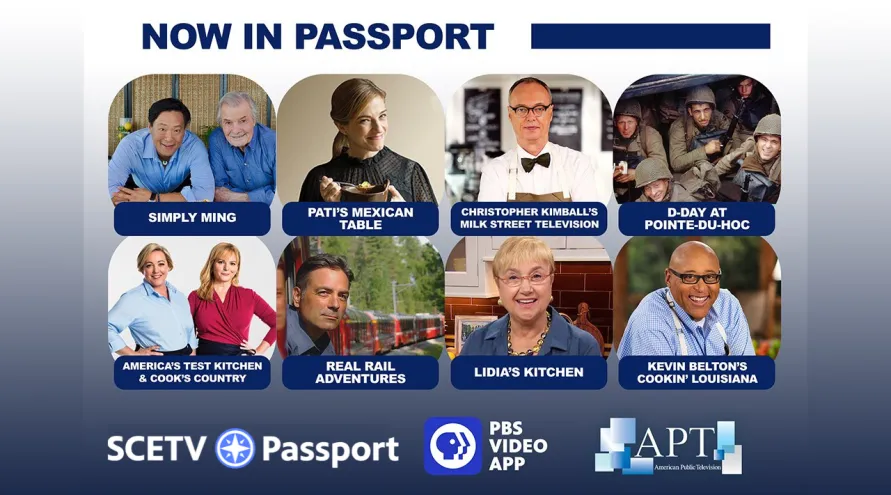 American Public Television (APT) and PBS announced that nearly 3,000 episodes of programs from the APT catalog will be made accessible to stream with PBS Passport on PBS.org and the free PBS Video app! 

These episodes consist of stand-alone specials and seasons of longstanding series. There are planned releases of 300-500 episode collections over the next 18 months including Rick Steves' Europe, The Best of the Joy of Painting with Bob Ross and the international drama The Indian Doctor.

Beginning September 1, SCETV Passport members will be able to stream episodes of popular cooking series including America's Test Kitchen from Cook's Illustrated, Cook's Country, Simply Ming, Pati's Mexican Table, Christopher Kimball's Milk Street Television and Lidia's Kitchen; military and history documentary films; the drama series Packed to the Rafters; and travel series including Real Rail Adventures, Rick Steves' Best of the Alps and Rick Steves' Europe Awaits.

Expected future releases—which include additional food and travel titles, home and gardening series, documentary specials, public affairs programming, as well as drama and concert performances—are planned for later this year and into 2022. 

Have you activated your SCETV Passport account? If not and you need help, contact us at the ETV Endowment by email, passport@etvendowment.org or call us at 877-253-2092.