All Creatures Great and Small comes to MASTERPIECE on SCETV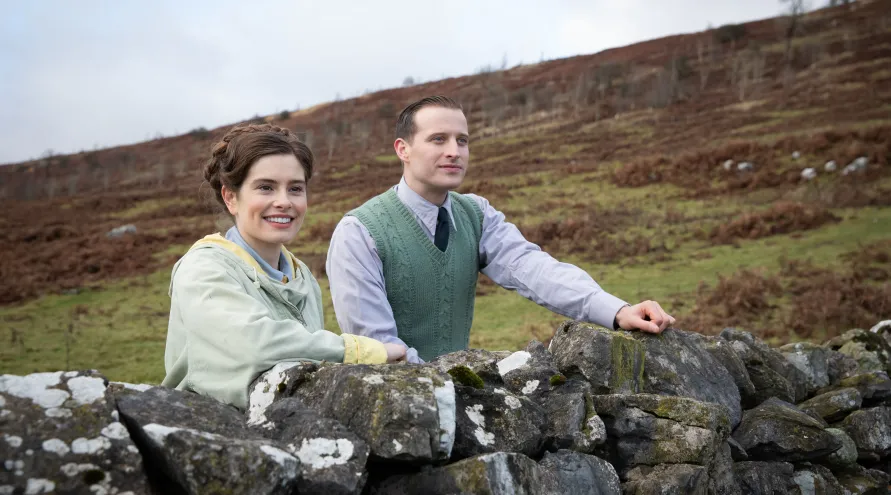 At long last, the highly anticipated MASTERPIECE series, All Creatures Great and Small, is coming to a television or device near you! We are thrilled to announce that the ETV Endowment is offering several opportunities to get a sneak peek at this new series a month before it premieres. 
JOIN US FOR AN EVENT: 
Virtual Sneak Peek
Sunday, December 6 at 3:00 PM
Zoom 
Get a sneak peek at the new MASTERPIECE series, followed by a live Q&A with the cast and producers. Availability is limited and this event is for US-based viewers only.
Drive-In Screenings
Escape with us to 1930s Yorkshire and enjoy the first full episode of All Creatures Great and Small from the safety and comfort of your own car! Space is limited, so please register soon.
Charleston
Tuesday, December 15 at 6:00 PM
Moonlite Theaters, 512 Johnnie Dodds Blvd., Mount Pleasant, SC 29464
Register online
Columbia
Wednesday, December 16 at 6:00 PM
SCETV Telecommunications Studio parking lot, 1041 George Rogers Blvd., Columbia, SC 29401
Register online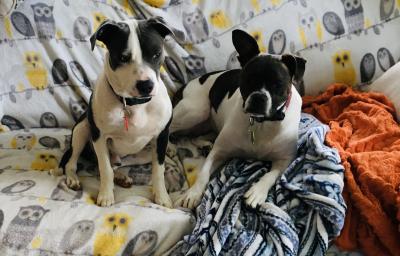 SEND US YOUR PET PHOTOS!
We will share a reel of guests' beloved pets prior to the program. Please email your photos with PETS in the subject line; tell us your pet's name and where they live. If sent by December 8th, we will include your precious dog, cat, pig, goldfish, parakeet, horse or other companion in our reel.

THANK YOU!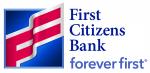 Thank you to First Citizens Bank for sponsoring our drive-in All Creatures Great and Small events. 
TAKE A DEEP DIVE INTO All Creatures Great and Small
Curl up with All Creatures Great and Small on SCETV Sundays, January 10 - February 21, 2021 at 9:00 PM. SCETV Passport members have access to the entire series starting the evening of January 10. Happy binge watching! #AllCreaturesPBS
James Herriot's adventures as a veterinarian in 1930s Yorkshire get a glorious new adaptation in All Creatures Great and Small, a seven-part series based on his beloved books. Airing Sundays, January 10 - February 21, 2021 on South Carolina ETV, All Creatures Great and Small is a Playground production for MASTERPIECE and Channel 5 in association with All3Media and Screen Yorkshire. 
All Creatures Great and Small opens in 1937, when James Herriot, fresh out of Glasgow Veterinary College, follows his dream to become a vet in the magnificent Yorkshire Dales, one of England's most beloved and beautiful landscapes. He soon discovers that treating the animals is as much about treating their owners, and the Dales' farmers are a tough crowd to please. At Skeldale House, James gets to know his newly formed dysfunctional family: his chaotic and erratic boss Siegfried Farnon, his wayward brother Tristan and the shrewd Mrs. Hall, who is endlessly steering the ship. When local beauty Helen Alderson attracts James's attention, he finds another, more enduring reason to stay in the Dales. 
Since their first publication in 1970, the books of James Alfred Wight, published under the pen name James Herriot, have held a special place in people's hearts throughout the world. Chronicling the heartwarming and humorous adventures of a young country vet, the books introduced readers to his unconventional mentor and the cast of farmers and townsfolk who lived and worked in the Yorkshire Dales in the 1930s. This new adaptation preserves the rich and uplifting spirit, tone and values of Herriot's iconic characters and stories, and will bring to life his sharply observed, entertaining and incredibly funny tales of country life in the North of England for a modern audience, introducing a new generation to his life-affirming stories. An earlier television adaptation of the books captivated millions of public broadcasting viewers when it aired in the 1970s. 
Never out of print, the books have sold more than 60 million copies internationally, becoming a global cultural phenomenon with devoted fans around the world. Their focus on community and its importance in our lives gives Herriot's work an enduring power and contemporary resonance that reminds us all that belonging to a community makes us part of something greater than ourselves.  
Enjoy!