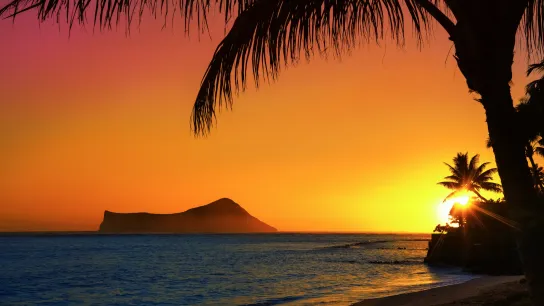 Visit Hawai'i with the ETV Endowment
Don't miss the opportunity to visit Oahu and the Big Island on the ETV Endowment's summer trip. 
Join the ETV Endowment for our upcoming trip to Hawaii, visiting Oahu and the Big Island on June 5-15, 2023. After arriving at Honolulu International Airport, you'll depart for Waikiki to explore beautiful sites including Diamond Head Crater. While on Oahu, you'll have the opportunity to learn the history of Hawaii, including a tour of Pearl Harbor and a visit to the historical site of the Battle of Nu'uanu. Soak in the beauty of the island by exploring one of Hawaii's natural wonders, Waimea Valley, and experience a traditional luau before continuing to the Big Island for even more adventure. 
Once you've reached the Big Island, you'll have time to explore Hilo, known for its "old Hawaii" small-town feel and plentiful rainfall. Enjoy beautiful stops, including the Lavaloha Chocolate Farm and Akaka Falls. A trip here would not be complete without a visit to Hawaii Volcanoes National Park. Walk alongside sulfur banks to the Kilauea Caldera Overlook where you may see an active eruption. Then, start your journey through a rainforest that transforms into a barren lava field and desert for a stop at the Panalu'u Black Sand Beach. Your trip ends with a manta ray night snorkel, where you'll have the opportunity to swim with these gentle giants before heading home. 
Register here, or contact Amy Raffo by calling 1-877-253-2092.