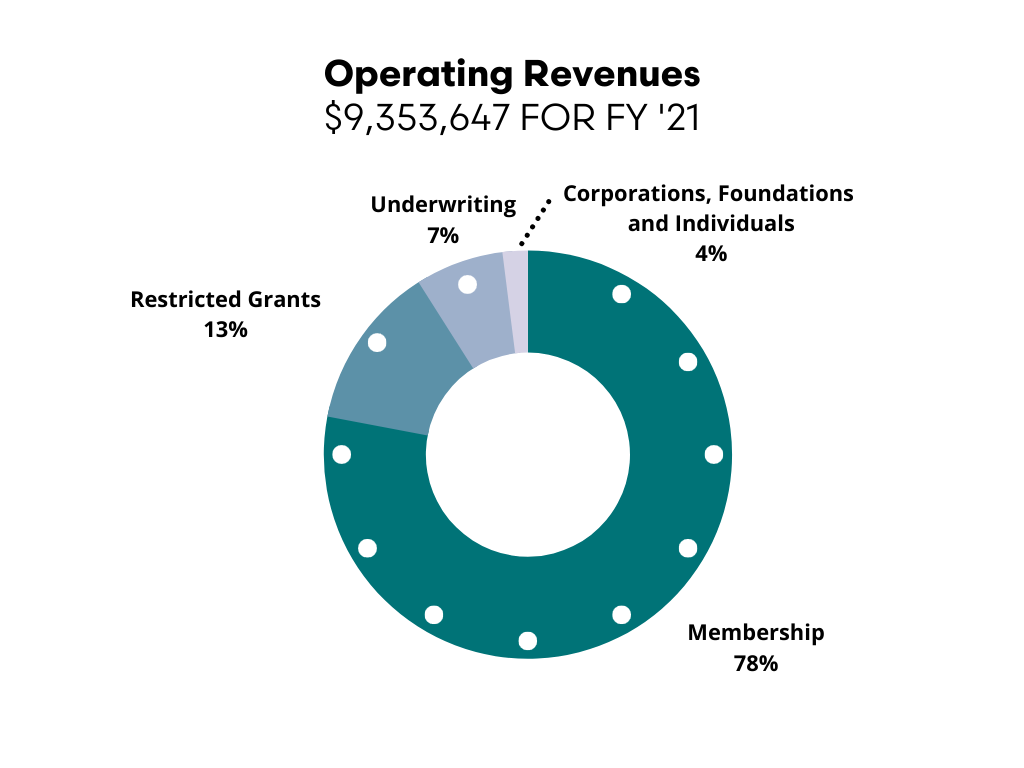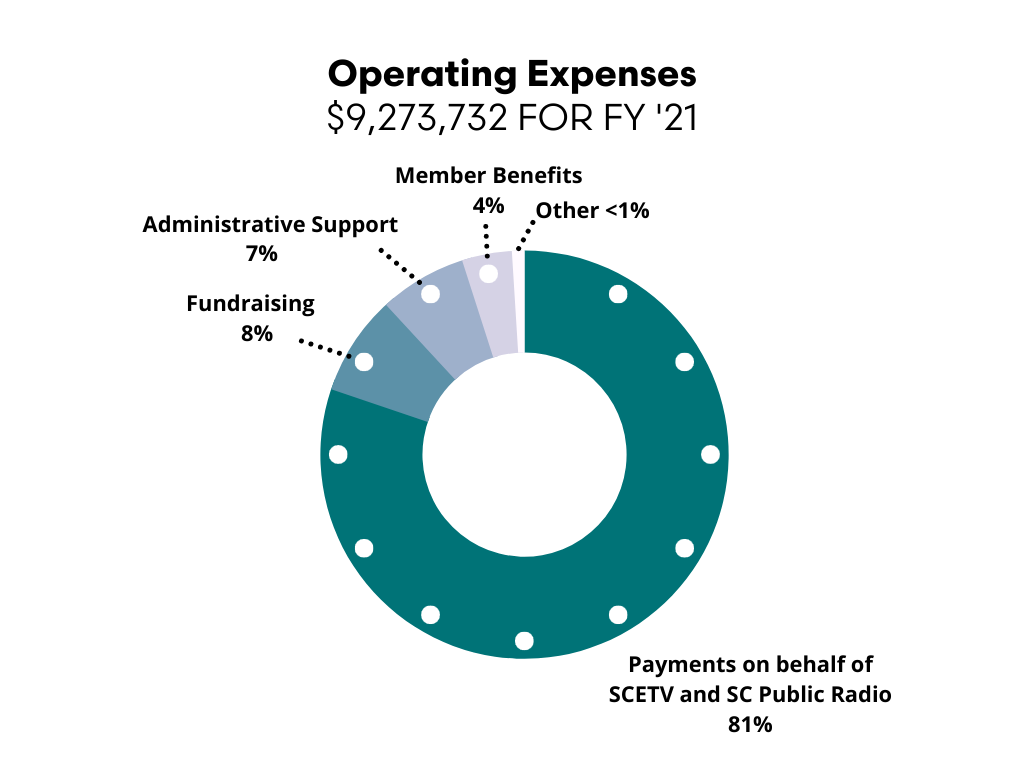 The ETV Endowment of South Carolina is a 501(c)(3) nonprofit founded in 1977 that provides funding for programming broadcast on South Carolina ETV, South Carolina Public Radio and other public media stations. The Endowment's activities are overseen by a self-perpetuating, independent Board of Trustees.  
Annual reports, financial statements and IRS 990 forms give us the opportunity to report to you — the friends who support us and make our work possible — on our recent achievements.
The ETV Endowment has received an unqualified opinion on its financial statements for the 2021 fiscal year (July 1, 2020 to June 30, 2021). Since its founding, the ETV Endowment has never received anything other than an unqualified opinion on its financial statements. Download our most recent IRS 990 form. 
In 2021, the ETV Endowment received a four-out-of-four star rating for sound fiscal management and commitment to accountability and transparency by Charity Navigator for the 10th consecutive year.  This distinction places the ETV Endowment in the top 3% of charities evaluated. 
Fun facts for fiscal year 2021:
Total number of contributions: 229,405
Average contribution per donor: $156
Percentage of donors making additional gifts: 13%
(Additional gifts are contributions above and beyond membership gifts) 
Members in President's Society and Chairman's Level: 723
(Donors who give at least $1,000 per year)
Number of Sustaining Stars: 18,174
(Donors who choose automatic renewals)
The ETV Endowment will never sell, rent, barter, give or share your personal information. 
The programming is thoughtful, engaging and informative. I end up understanding our world and myself better for having watched or listened.
Janet Tarbox, Lexington, SC
Three Cheers for 4-Stars!
Charity Navigator has awarded the ETV Endowment its ninth consecutive 4-star rating, placing the Endowment in the top 4% of all U.S. charities.